Doyle Recreation Center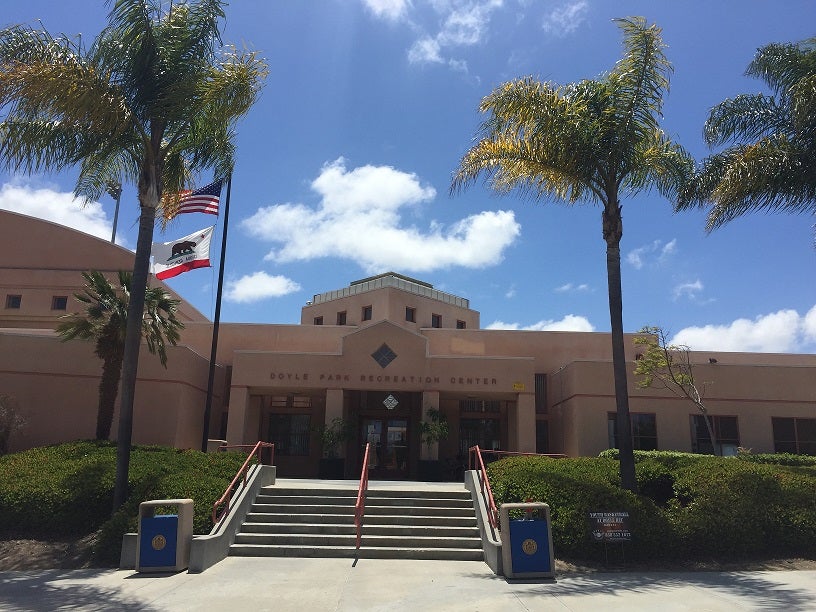 Current Programs and Activities
Doyle Recreation Center offers a variety of youth and adult programs throughout the year. Please see attached brochure for upcoming classes and events. See more in our

Program Guide.
Open Play Schedule
The gymnasium at Doyle Recreation Center is open for public use during scheduled hours.  However, this schedule is subject to change without prior notice.  Please call Doyle Recreation Center Staff at 858-552-1612 to confirm scheduled times.  To see posted schedule, see our

Open Play Flyer
BookNook
The BookNook program is a "take a book, leave a book" gathering place at your favorite recreation center. Share your favorite literature and stories with others.
Built in 1993, this 32-acre site was once a vacant dirt lot.
From Interstate 5 north, take the Nobel Drive exit and proceed east. At Regents Road turn right. The center is on the left.
From Interstate 5 south, take the La Jolla Village Drive exit and turn left. Proceed to Regents Road and turn right. The center is on the left.
The center is accessible by bus via SDMTS Route 30.