Doyle Recreation Center
What's Coming
SPRING 2017 BROCHURE
Spring Class and Activity Registration begins February 18, 2017 at 10:00 a.m.
Doyle Recreation Center offers a variety of youth and adult programs throughout the year. Please see attached brochure for upcoming classes and events. See more in our

Program Guide.
Open Play Gymnasium Schedule
The gymnasium at Doyle Recreation Center is open for public use during scheduled hours.  However, this schedule is subject to change without prior notice.  Please call Doyle Recreation Center Staff at 858-552-1612 to confirm scheduled times.  To see posted schedule, see our

Open Play Flyer
Register Online!
Visit SDRecConnect (link) to conveniently browse a variety of activities offered by the City of San Diego Park and Recreation Department and Recreation councils. It's as easy as One, Two, and Three.
Sign up for an account, find a class or activity, and register!
If you are registering a child for an activity, please do not use the child's information when completing a New Account. Adding family members after successfully creating an account can be completed later.
Please note: An email which includes a confirmation message will be sent after you sign up a new primary account. It is possible the email may go to your junk or spam folder.
The email will include a special first-time activation link. You will not be able to use your new account until you've used this special link!
If you need assistance, please see the Frequently Asked Questions link at the bottom of the SDRecConnect website.
Current Special Events and Activities
Fun for one, Fun for all! Check out your local Recreation Center's program guide for more details.
Doyle Spring Festival  
Friday, April 7, 2017 2:00 p.m. to 4:00 p.m.
Come and join us for our annual Doyle Spring Festival! Activities include NEW family– friendly style egg hunt with goody bags, arts & crafts, airbrush artist, inflatable jumpers, a special visit from the Spring Bunny and if you participate in the bunny hop dance you will be entered into a raffle to win a treat-filled Spring Basket!! Must be present to win raffle prize.  Click

here for more information.
BookNook
The BookNook program is a "take a book, leave a book" gathering place at your favorite recreation center. Share your favorite literature and stories with others.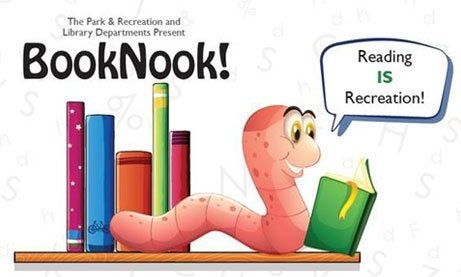 ---
History of the Center
Built in 1993, this 32-acre site was once a vacant dirt lot.
---
Directions and Bus Route
From Interstate 5 north, take the Nobel Drive exit and proceed east. At Regents Road turn right. The center is on the left.
From Interstate 5 south, take the La Jolla Village Drive exit and turn left. Proceed to Regents Road and turn right. The center is on the left.
The center is accessible by bus via SDMTS Route 30.