Serra Mesa Recreation Center
What's Coming
SDCE Senior Fitness!
Serra Mesa Recreation Center has teamed up with San Diego Continuing Education to bring the community a free senior fitness class! Our Feeling Fit class runs from 8:30 a.m. to 10:00 a.m. on Tuesdays and Thursdays, inside the gymnasium. All are encouraged to attend and you can enroll anytime!
Summer Camp
The Serra Mesa Summer Camp is back again! Affordable and reliable; please check the linked program for weekly codes!
Movies in the Park!
Summer Movies in the Park is a perfect chance to relax and enjoy a safe and special night under the stars. Come early and get a good seat! The Summer Movies in the Park event series began in 2007 as a 'take back our parks' initiative, giving local residents a reason to visit their local county and city parks for a free and safe evening event. This well-attended community activity deterred inappropriate after-hours park use and loitering and gave residents an opportunity to feel safe in their local park, thus encouraging future visits.
The Serra Mesa Recreation Council and the Serra Mesa Community Councils have teamed up to bring the Serra Mesa area the movie SING on August 12th, 2017. This event will take place at the Cabrillo Heights Community Park.
Summer Lunch and BBQ!
Food and Nutrition Services is committed to providing healthy school meals and snacks to the students of San Diego Unified in order to support student academic success and promote healthful eating habits that lead to lifelong positive nutrition practices. We provide more than 135,000 meals and snacks per day to students and staff throughout the district, and employ more than 1,400 team members.
School meals are served to students under the National School Lunch and Breakfast Programs. Meals and snacks are also served through the United States Department of Agriculture's Seamless Summer Option and the Child and Adult Care Feeding Program. Following the nutrition guidelines prescribed by the Healthy, Hunger-Free Kids Act of 2010, we serve whole-grain rich products; low fat and fat free milk; 100% fruit and/or vegetable juices; and a variety of fresh, seasonal fruits and vegetables.
From June 19th to August 18th, 2017 the Serra Mesa Recreation Center will serve free lunch all youth 18 and under between the hours of 12:00 and 1:00 pm. Snack will be served at 3:30 pm.
The Summer Lunch BBQ is scheduled for August 17th at 12:00 pm!
BookNook
The BookNook program is a "take a book, leave a book" gathering place at your favorite recreation center. Share your favorite literature and stories with others.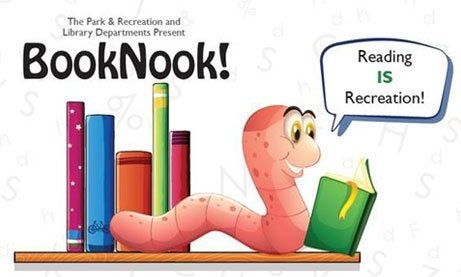 ---
History of the Center
Most of the Serra Mesa Recreation Center was built in 1964 with additional phases added in later years. The center is divided into two levels: the lower level consist of the sports field and a small picnic area and the upper level contains the building, picnic area and tot lot.
---
Directions and Bus Route
From Interstate 15, exit Aero Drive West and turn left on Ruffin Road. Turn right on Village Glen Drive, the center is on the right, approximately a half mile down the road.
From Interstate 805, exit on Murray Ridge East. From Murray Ridge Road, turn left on Glencolum Drive and look for the center ahead.
The center is accessible by bus via SDMTS Routes 926/927 and 928.