Serra Mesa Recreation Center
What's Coming
SDCE Senior Fitness!
Serra Mesa Recreation Center has teamed up with San Diego Continuing Education to bring the community a free senior fitness class! Our Feeling Fit class runs from 8:30 a.m. to 10:00 a.m. on Tuesdays and Thursdays, inside the gymnasium. All are encouraged to attend and you can enroll anytime!
Spring Egg Scramble!
The Serra Mesa Spring Egg Scramble is a great opportunity for small children to meet the Spring Bunny, get into the holiday spirit with crafts and activities before racing their age group for eggs! Our activities start at 9:30 a.m. on Saturday, April 15, 2017. This year will have a professional face painter, lots of games, prizes, and candy!
Spring Soccer!
Spring Soccer is back again! Children ages 5 through 12 are encouraged to sign up for the youth league through the office. Please take a look at our program for additional details!
Register Online!
Visit SDRecConnect (link) to conveniently browse a variety of activities offered by the City of San Diego Park and Recreation Department and Recreation councils. It's as easy as One, Two, and Three.
Sign up for an account, find a class or activity, and register!
If you are registering a child for an activity, please do not use the child's information when completing a New Account. Adding family members after successfully creating an account can be completed later.
Please note: An email which includes a confirmation message will be sent after you sign up a new primary account. It is possible the email may go to your junk or spam folder.
The email will include a special first-time activation link. You will not be able to use your new account until you've used this special link!
If you need assistance, please see the Frequently Asked Questions link at the bottom of the SDRecConnect website.
Ongoing Activities:
Wednesday Night Free Play Volleyball
We now offer volleyball once a week in the gym on Wednesday nights from 7:00 to 8:45 p.m. All skill levels are invited! Come see what the excitement is all about! It is a great sport for active adults and anyone else who likes to have a good time!
Current Special Events and Activities
Fun for one, fun for all! Check out your local Recreation Center's program guide for more details.
BookNook
The BookNook program is a "take a book, leave a book" gathering place at your favorite recreation center. Share your favorite literature and stories with others.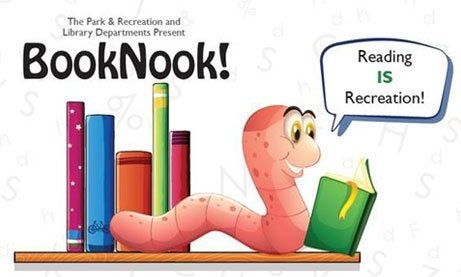 ---
History of the Center
Most of the Serra Mesa Recreation Center was built in 1964 with additional phases added in later years. The center is divided into two levels: the lower level consist of the sports field and a small picnic area and the upper level contains the building, picnic area and tot lot.
---
Directions and Bus Route
From Interstate 15, exit Aero Drive West and turn left on Ruffin Road. Turn right on Village Glen Drive, the center is on the right, approximately a half mile down the road.
From Interstate 805, exit on Murray Ridge East. From Murray Ridge Road, turn left on Glencolum Drive and look for the center ahead.
The center is accessible by bus via SDMTS Routes 926/927 and 928.