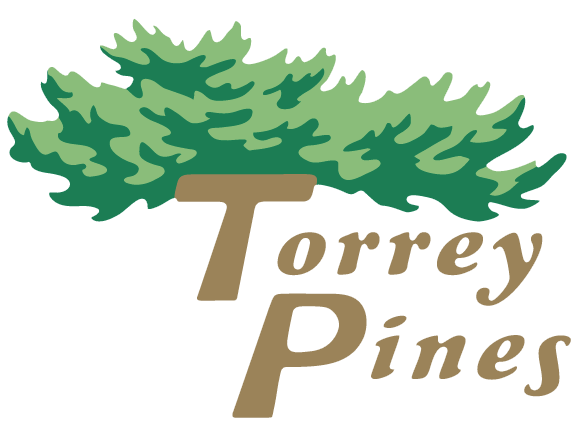 Maintenance Updates
In the Spring and Fall of each year, Torrey Pines will close briefly to conduct important maintenance to keep both North and South courses in world-class conditions. Maintenance includes:
Aerification
Each golf course must undergo a biannual aerification process in which small holes are inserted into each playing surface in order to maintain the continued health of the turfgrass.
Overseeding
To maintain world-class conditioning throughout the winter months at Torrey Pines, both golf courses undergo a wall-to-wall process of installing perennial ryegrass seed across all tee boxes, fairways, roughs and approaches. This process involves drying down the summer grasses for a period of two to three weeks prior to the overseeding date. 
Players can expect the surfaces to appear brown in color, yet play firm and fast during this period. Cart-path-only rules are in effect through the overseeding process until further notice.
| | |
| --- | --- |
| April 5 - Sept. 10 | North Course Closed |
| Oct 5 - 7 | North Course Closed (Fall Overseed) |
| Oct. 26 - 28 | South Course Closed (Fall Overseed and Aerification) |
| April 5 - 6 | South Course Closed (Spring Aerification) |
| May 10 - 11 | North Course Closed (Spring Aerification) |
Torrey Pines North to Reopen Sept. 10!
We're back! Torrey Pines is excited to announce that we are opening the tee sheet immediately for you to reserve tee times to play the North Course in September!
Advance reservations are now available to book tee times for the North Course beginning Sept. 10. There is a possibility that we will be able to open the North even earlier depending on how the course continues to recover, and we'll be sure to let you know if the opening date changes.
Here's everything you need to know in preparation for the North Course reopen:
Holes 9, 10, 13 and 17 will be cart path only to start as they recover from the U.S. Open infrastructure setup.
You can expect to see some ground under repair spots and you may play preferred lies on those holes. 
Greens and tees are in normal condition and ready for you to enjoy your round. 
Thanks and we're looking forward to seeing you on the North!