Get a Library Card for Digital Access
Image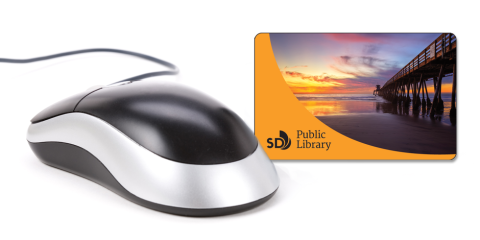 Apply online for a Digital Library Card to access San Diego Public Library's
eLibrary resources
. With a Digital Library Card you can download digital materials (such as ebooks, eaudiobooks and digital magazines), use electronic databases, take online classes, and much more. Digital Library Cards are available to San Diego County residents only.
Your Digital Library Card is valid for a maximum of 30 days. Within the 30 day period, you have the opportunity to convert it to a permanent account by visiting your
local branch
and presenting your temporary account number (PACREGXXXXXX), along with current proof of California residency* and valid picture ID**. 
*Valid evidence of residency can be: a rent receipt for the current month; an unopened envelope of a recent piece of mail addressed to you; a pre-printed check that displays your new address.
**Valid forms of picture ID are: a California Driver's License or Identification Card; other official photo ID, such as a passport or Resident Alien Card.