1890 Roseville on San Diego Bay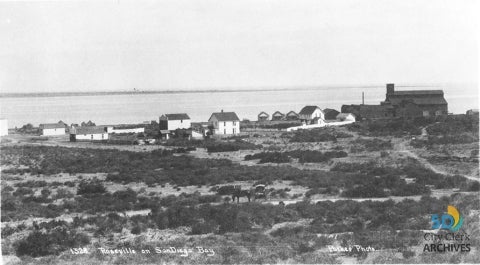 Magnify by hovering your mouse over the image. Zoom in/out with the mousewheel.
Photo by Parker, 1890
1890 photo of Roseville on Point Loma peninsula. Established in 1869, Roseville functioned as a separate city until it became part of the City of San Diego. It is the oldest settled part of Point Loma, named for its developer, San Diego pioneer Louis Rose, who bought the area in 1866, laid out streets, and built a wharf and a hotel. Many Portuguese fishermen and fishing boat owners settled in the area, and it is still the focus of San Diego's large Portuguese community. (Parker Photo)
Provide feedback for this photo
Provide feedback for "
1890 Roseville on San Diego Bay

"