1908 Photo of Alonzo E. Horton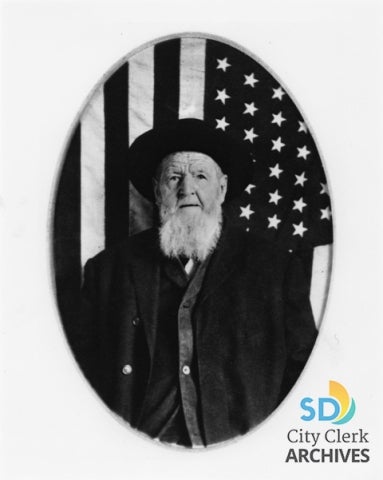 Magnify by hovering your mouse over the image. Zoom in/out with the mousewheel.
Photo by Unknown, 1908
Alonzo Erastus Horton (1813-1909), the Father of San Diego. Born in Connecticut, by his 20s, he had developed a keen entrepreneurial spirit, becoming successful in 1836 in Milwaukee. He joined the gold rush to California in 1851, moved back to Milwaukee and then to San Francisco in 1862, and finally to San Diego in 1867. He bought 960 acres by the bay known as 'Horton's Addition' or 'New Town' (now downtown), helped to establish the Chamber of Commerce, and asked for a public city park to be developed, which later became Balboa Park.
Provide feedback for this photo
Provide feedback for "
1908 Photo of Alonzo E. Horton

"