1937 Chamber of Commerce Staff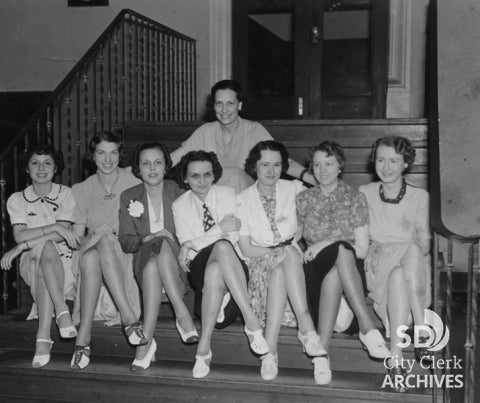 Magnify by hovering your mouse over the image. Zoom in/out with the mousewheel.
Photo by Unknown, 1937
Photo of 8 women who were on the staff of the 1937 San Diego Chamber of Commerce. The history of the organization dates back to the beginning of 1870, when David Felsenheld called a preliminary meeting at his large mercantile house on the corner of F and Sixth Streets. The San Diego Regional Chamber of Commerce was founded later that year by Alonzo Horton with the mission to guide in the development of San Diego.
Provide feedback for this photo
Provide feedback for "
1937 Chamber of Commerce Staff

"