Barrett Dam and Reservoir in 1922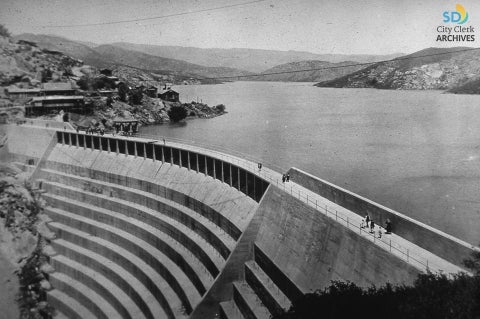 Magnify by hovering your mouse over the image. Zoom in/out with the mousewheel.
Photo by Unknown, 7/25/1922
Barrett Dam was completed by the City of San Diego in 1922, creating Barrett Reservoir. Located at the confluence of Cottonwood and Pine Valley creeks, Barrett Reservoir is in a remote area approximately 35 miles east of San Diego. Located behind locked gates in a remote area of San Diego County and closed for many years, access has been offered on a limited basis by reservation only since 1994. Barrett Reservoir has a water storage capacity of 34,805.5 acre feet. (Photographer may possibly be
Lee Passmore)
Provide feedback for this photo
Provide feedback for "
Barrett Dam and Reservoir in 1922

"