Carnegie Public Library 1902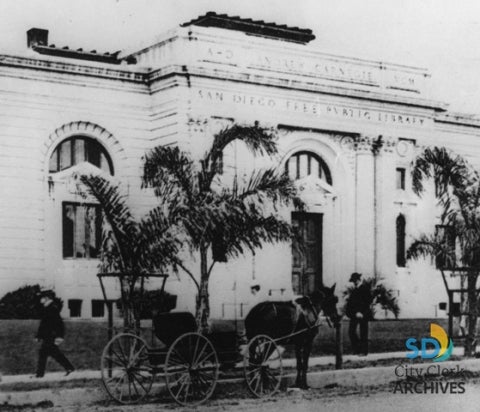 Magnify by hovering your mouse over the image. Zoom in/out with the mousewheel.
Photo by Unknown, 1902
1902 street view of San Diego's Carnegie Public Library. Between 1883 and 1929, the industrialist turned philanthropist Andrew Carnegie funded construction of 1,689 libraries in the United States. In 1897 Lydia Knapp Horton, wife of San Diego founder Alonzo Horton, wrote to Mr. Carnegie to start a funding effort. San Diego had the honor of being the first Carnegie library in California. It opened in 1902 at Eighth and E Streets. It was demolished in 1952 to make way for a new Central Library.
Provide feedback for this photo
Provide feedback for "
Carnegie Public Library 1902

"