Fire Hose Company No. 3 in 1927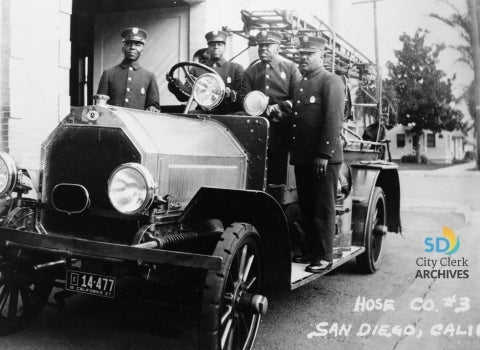 Magnify by hovering your mouse over the image. Zoom in/out with the mousewheel.
Photo by San Diego Fire Dept. Photographer, 1927
1927 photo of the crew of Fire Hose Company No. 3 on their fire truck. Hose Co. 3 was first located on 5th between A and B streets, and later on the southeast corner of Eighth and J Streets, now the site of Fire Station No. 4, the oldest operating fire station in the city. The current building was placed in service in February 1938 after it was built by president Franklin Delano Roosevelt's Works Progress Administration.
Provide feedback for this photo
Provide feedback for "
Fire Hose Company No. 3 in 1927

"