First County Courthouse in New Town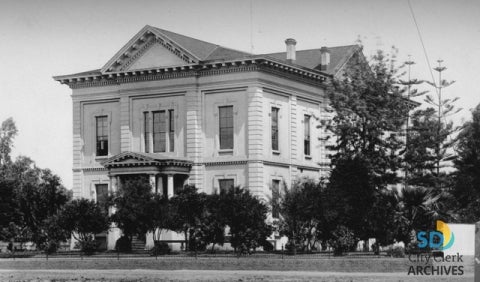 Magnify by hovering your mouse over the image. Zoom in/out with the mousewheel.
Photo by Herve Friend, 1887
The courthouse that was built in 1871 for the new seat of government at Union, Broadway and C Street. The land was donated by downtown founder Alonzo E. Horton and the architect was Levi Goodrich of San Jose. The archives were moved here from the Whaley House in Old Town which had served as the courthouse, and other things, since 1856. The photo was taken by Herve Friend for Douglas Gunn's 1887 book 'Picturesque San Diego.'
Provide feedback for this photo
Provide feedback for "
First County Courthouse in New Town

"