Ford Building Transportation Mural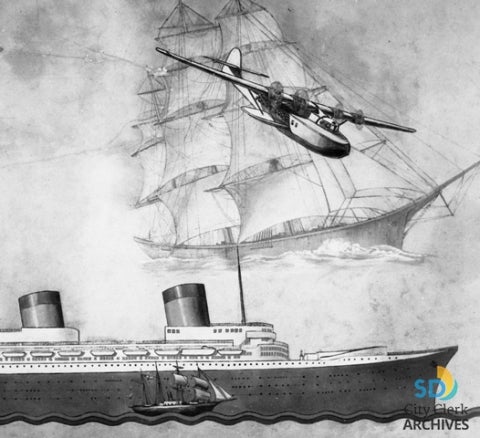 Magnify by hovering your mouse over the image. Zoom in/out with the mousewheel.
Photo by Unknown, 1935
Part of the 'March of Transportation' mural on the wall of the Ford Building, clippers and ships. The mural is 20 feet high by 450 feet long and was restored in the 1980's. It was painted on the inside wall of the circular exhibit hall for the 1935 California - Pacific Exposition and chronicled human ideas and methods of transportation throughout history. The Ford Building is now the San Diego Air and Space Museum.
Provide feedback for this photo
Provide feedback for "
Ford Building Transportation Mural

"