Economic Development Funding Programs
The City of San Diego supports local nonprofits that foster the City's economic prosperity and quality of life. Funding opportunities are available to local nonprofits that launch, expand, attract or retain businesses in the City, advancing San Diego's position as an innovation hub and tourist destination.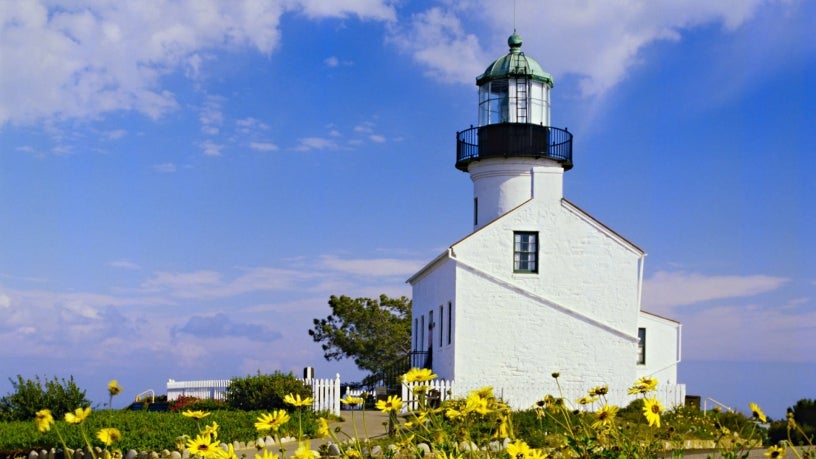 The Cabrillo National Monument Foundation, which supports the educational, interpretive, and scientific programs of Cabrillo National Monument (right), has been a recipient of Economic Development Funding.
The Economic Development Funding Fiscal Year 2020 application period begins November 2018. ** Please note that there is a new two-phase application process, featuring both a Request for Qualifications (RFQ) and Request for Proposals (RFP) portion.
SAVE THE DATE
Nov. 19, 2018 (Monday): RFQ release (The RFQ will be available on this webpage on or around this date.)
Dec. 4, 2018 (Tuesday): Economic Development Funding RFQ Informational Workshop, 12:30-2 p.m., Mission Valley Branch Library, 2123 Fenton Parkway, San Diego, CA 92108 (Please RSVP by emailing [email protected] or call 619-236-6700. An RSVP is kindly requested but not required.)
Stay Updated: Subscribe 
Please subscribe to our Economic Development Funding mailing list to get email updates on applications, workshops and FAQs. Subscribe here. 
Eligibility
An eligible nonprofit has a mission that closely aligns with one of the following:
Goal A: Creates, retains and/or expands small businesses with a neighborhood-based focus, excluding Business Improvement Districts. Past recipients of these Small Business Enhancement Program (SBEP) Microdistrict funds include Clairemont Chamber of Commerce and BAME Renaissance CDC.
Goal B: Creates, retains and/or expands non-base-sector small businesses by offering a program to small businesses Citywide, not focusing on specific commercial neighborhoods with BIDs or microdistricts. Past recipients of SBEP Citywide funds include ACCION San Diego and Local Initiatives Support Corp. (LISC). 
Goal C: Promotes the City of San Diego as a visitor destination, enhancing the Tourism base sector. Past recipients include Cabrillo National Monument Foundation and Travelers Aid.
Goal D: Enhances San Diego's economic standing and reputation as a Smart City and a center for innovation, entrepreneurship and technology development for base-sector businesses (Manufacturing & Innovation, International Trade/Logistics, or Defense). Past recipients include business incubators and accelerators such as CyberTECH, EvoNexus and The Maritime Alliance, which opened a BlueTech Incubator (right) in 2017.
About Economic Development Funding
The Economic Development Funding Program covers Economic Development and Tourism Support (EDTS) and Citywide Economic Development Support (CEDS), which allocate Transient Occupancy Tax (TOT) revenue to promote San Diego as a destination; and the Small Business Enhancement Program (SBEP), which supports small business efforts Citywide and in Microdistricts.