Health and Safety Office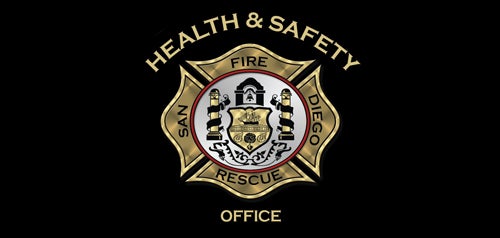 California Professional Firefighter's (CPF) 2023 CalJAC conference highlights the San Diego Fire-Rescue's Health & Safety Office Wellness Program as a model of what comprehensive looks like.
Video credit: FIRESTAR STUDIOS
Vision Statement
Creating a safe and healthy workforce through a comprehensive, evidence-based approach to total health and well-being.
Mission Statement
Provide guidance to promote optimal health, safety, environment, and equipment for all employees.
Value Statement
Promoting Safe and Healthy Lives
Services Offered
The Health and Safety Office offers 24/7 assistance to firefighters, lifeguards, dispatchers, civilians, retired employees, and their families on building resiliency, emotional well-being, alcohol, substance use intervention, mental health services, peer support, and more.