Commissioners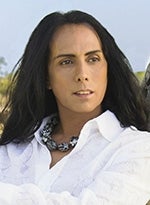 M. Tootie Thomas
Chair
Through service to others our lives take shape and have true meaning. I take pride in my business endeavors and being able to provide opportunities to others. Employing drag personalities and transgendered people throughout the years, meant not only providing an income stream but also life experience and real world techniques. The highest of these ideals are gratitude, commitment and living by my golden rule "Principles before personalities". Being Mahu and a performer, writer has allowed me to be very "out" and heard when it comes to issues that concern our community; identity, workplace equality, relationships, our youth, marriage equality, substance abuse and sobriety. Effecting change and understanding in attitudes and cultural norms through activism, speech and comedy. I am inspired by the motto on our county building "the noblest motive is the public good."
Board Member and President at The Boulevard BIA 10 years, Executive Director since 2019. Chair Mid-City Community Parking District. Inaugural speaker (2013-2015) USD LGBTQ Student Organization PRIDE. Copley-Price YMCA Board of Advisor. California State Assembly and Senate Pride Honoree 2019.  Writer, Business Owner
---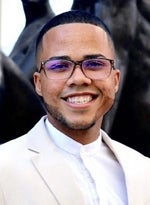 Tyler Duncan (He/Him/His)
Vice-Chair
Tyler Duncan is a highly motivated and engaging Human Resources professional with years of experience establishing productive business relationships and resolving critical business issues. Tyler has supported organizations nationally in the private and non-profit sector as a certified professional with the Society for Human Resources Management (SHRM-CP) and the Human Resources Certification Institute (PHR). In his current role as the Senior Human Resources & Talent Management Business Partner for Sharp Healthcare, he provides strategic guidance and support for various sectors of the workforce. Throughout his career, Tyler has remained dedicated to supporting and advising organizations delivering a wide variety of services to our underrepresented and under-resourced communities. He has notably advocated for safe and supportive environments for individuals on the Autism spectrum, our unsheltered community, and individuals with mental health illnesses. As a district seven representative, he is passionate about protecting all San Diegan's human and civil rights while promoting activities that foster understanding, respect, and inclusion.
Tyler holds a bachelor's degree in Biological-Psychology with a minor in Peace & Justice Studies from Pace University. As an active member of the San Diego community, you may have seen him as a past board member of the Autism Society of San Diego, member of the NAACP-San Diego Branch, Encore Vocal Ensemble, and Kappa Alpha Psi Fraternity Inc.
---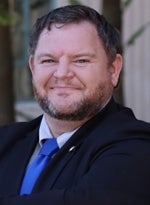 Ryan Trabuco (He/Him/His)
Secretary
Ryan Trabuco is a Legislative Assistant and Community Representative for County Supervisor Nora Vargas, and his work is rooted in his passion for elevating the needs of our neighborhoods. He is the President Emeritus of the Clairemont Town Council and helped promote the civic, commercial, educational, and cultural activities of one of San Diego's largest communities. He is also Vice Chair of the County of San Diego's LGBTQ&A Employee Resource Group.
Prior to his current role, he worked for the President pro Tempore of the California State Senate and for an Orange County Supervisor. He served two terms on San Diego County's Alcohol & Drug Advisory Board (now the Behavioral Health Advisory Board), and on the Juvenile Justice Commission. He is a graduate of the Young Professionals Council Academy at the San Diego LGBT Community Center.
---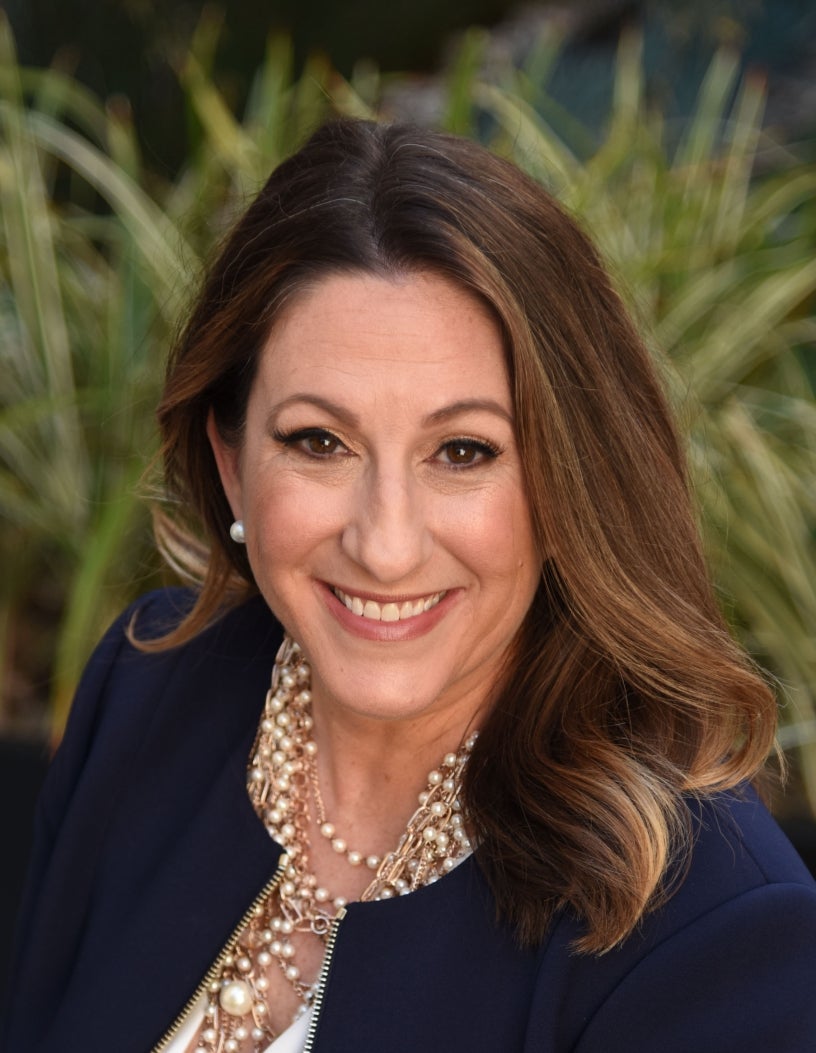 Kristin Rizzo (She/Her/Hers)
Kristin Rizzo is a native of San Diego. She is an employment attorney, mediator, conflict resolver, impartial fact-finder, wife, and a proud parent of two daughters. Through her professional neutral work, Kristin helps people resolve disputes in creative and meaningful ways and provides answers to people and companies by finding and delivering facts underlying workplace conflict.
A cum laude graduate of the University of California, San Diego, Kristin holds bachelor's degrees in Political Science – International Relations and Spanish Literature and obtained her juris doctor degree from the University of San Diego School of Law. Kristin deeply values service to the San Diego community and has been active in numerous organizations. She sits on her law school's Board of Visitors and has spent many years volunteering with the San Diego County Bar Association, ultimately serving as the association's President. In 2019, she was recognized by the San Diego Metro Magazine as a top leader under 40.
---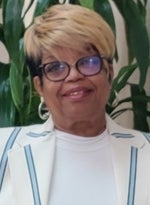 Rickie Brown
Rickie Brown is an active advocate for her community City Heights for a number of years.   Most recently she led an advocacy group to lobby in Sacramento around local disparities here in City Heights and more specifically in the lack of affordable housing in the state.  Rickie, also participates in Regional and Statewide discussions about strategies to reform the housing budget and continued training for leaders on the ground to train in this type of advocacy work.  She has also been nominated for a Housing Leadership Collaborative from the San Diego Housing Federation, Ruby Award.  Rickie is the recipient of the 2017 Volunteer of the Year from the San Diego Housing Federation.
Rickie currently works for City Heights Community Development Corporation, as the Property Manager for Hollywood Palms and Casa Del Sol.
Currently Rickie serves on the Martin Luther King Democratic Club Treasurer, Democrats for Equality Board, Sheriff's Advisory Board, Mayor's LGBT Advisory Committee, Crime Survivor's for Safety and Justice, Resident's United Network, Human Relations Commission, San Diego Housing Federation Policy Committee, City Heights Community Development Policy Committee.   Rickie is a pass member of the City Heights Redevelopment PAC and the Citizens Review Board, Better Build San Diego Coalition.  Rickie also served as an executive member of the Fox Canyon Neighborhood Association.
---

Dolores Canizales (She/Her/Hers)
Dolores Canizales serves as the Partners in Education Manager for Poway Unified School District and supports the Poway Unified School District Foundation. In 2012, Canizales was appointed president & CEO of the Poway Chamber of Commerce. She formerly served as District Director for Los Angeles Councilwoman Janice Hahn and as Community Affairs Manager for former Los Angeles Mayor, Richard Riordan. Prior to her positions in city government, she was the Director of Community and Government Relations at Loyola Marymount University and has served as CEO for chambers of commerce in California and Florida.
Canizales holds a bachelor's degree from San Jose State University in Public Relations. She is a graduate of the US Chamber of Commerce Institute for Organization Management and holds a certificate from the Harvard-MIT public disputes program. In 2015, Canizales was appointed to the City of San Diego Human Relations Commission and served as vice-chair in 22020-21. She is active with the San Diego Business Chamber and a member of the chamber's Economic Development and Advocacy Advisory Council. Canizales has lived in Rancho Bernardo since 2010.
---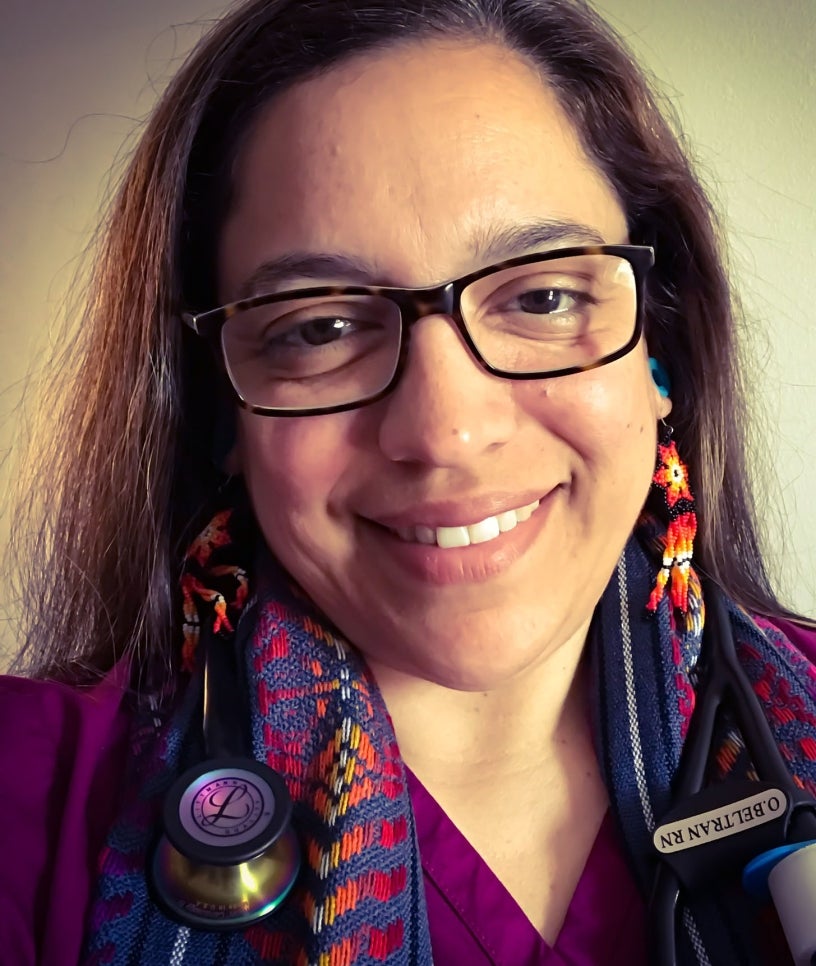 Olympia Beltran
Olympia Beltran is a resident of Logan Heights, and an active community leader. She has served on several boards and committees, including the Centro Cultural de la Raza board of trustees, the Environmental Health Coalition's CERP committee, and San Diego Habitat for Humanity's board of trustees. An enrolled member of the Yaquis of Southern California tribe, she currently serves on San Diego Unified School District's School Names Committee and maintains close ties to local Kumeyaay communities through her participation with the Kanap Kuahan Coalition. A full-time nurse with San Ysidro Health, Olympia provides culturally competent care to the community of Sherman Heights and uses her frontline medic training to support health and wellbeing in the defense of human rights and environmental justice. Olympia holds a Bachelor of Arts in Ethnic Studies from the University of California San Diego and is currently pursuing a Master of Science in Nursing with an emphasis in Public Health.
---

Faye Detsky-Weil
Faye Detsky-Weil has lived in San Diego since 1986 and believes that each of us can make a difference.
Faye is a former Vice Chair of the Human Relations Commission. She is a state-registered volunteer Medicare Counselor for Elder Law & Advocacy's Health Insurance Counseling and Advocacy (HICAP) Program and serves as a member of the San Diego County Aging and Independent Services (AIS) Advisory Council.
Faye received the 2001 City of San Diego Community Service Award. She served five years as a City of San Diego Ethics Commissioner. She has been active in numerous organizations, including 10 years on the Torrey Pines Community Planning Board serving as Chair, Vice Chair and Secretary; volunteer Paralegal for the Nursing Home Rights Enforcement Program at Elder Law & Advocacy; a member of the Torrey Pines High School Foundation Board; co-chair of Torrey Pines High School Student Success Services; and a member of Del Mar Heights Elementary School's Site Council.
Faye is formerly an Instructional Systems Designer with L-3 Communications (now L3Harris Technologies) and Science Applications International Corporation (SAIC), designing and developing training for the Department of Defense on aircraft, health care, and computer systems. She received her undergraduate degree in Psychology from Northeastern University in Boston, holds a Massachusetts Teaching Certificate in Secondary Education, and earned a Paralegal certificate from the University of California, San Diego.
Faye enjoys spending time with family and friends, attending the theater and concerts and taking walks on the beach.
---

Godwin Higa
Godwin Higa received his bachelor's degree in education from the University of Hawaii, Manoa, Masters of Administration from Azusa Pacific University, and his Administrative Credential from the University of San Diego. He has been a principal, with San Diego Unified School District for 15 years. His passion is his students. He demands that all students are treated with the utmost respect and academically succeeding in their studies. He is an active member of the Mid-City community, and a member of the Citizens Review Board of San Diego. He is actively involved in the improvements of the Mid-City area of San Diego, focusing on safe schools, safe neighborhoods, and community improvements involving improved bike lanes, transportation, and safe walks to school and skate parks in the area. He is an active member of policy changes on student discipline, focusing on Trauma Informed Schools and Community, Restorative Justice and Restorative Practices in schools and the community. He is also an ongoing member of the Compassion Project of San Diego, International Day of Peace, and most importantly believes in human rights for all.
---

Kathie Moehlig (She/Her/Hers)
Kathie Moehlig is the Executive Director of San Diego-based TransFamily Support Services, and a leading authority on supporting transgender and non-binary youth and their families. A tireless advocate for the LGBTQ community, she was named "Woman of the Year" by California Assemblyperson Todd Gloria, and one of the "Best People of San Diego" by CityBeat Magazine. A certified life coach, parenting instructor and motivational speaker, Kathie's work has been featured in the New York Times, the San Diego Union-Tribune and on the NBC News. She has lived in San Diego for 25 years, raising her children here and regularly crisscrossing the county to work with families, school, healthcare and the organizations to promote understanding, inclusion, and equality.
---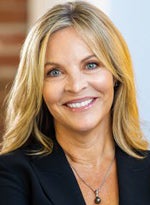 April Purcell (She/Her)
April Purcell is a proud parent of three and a passionate community advocate. With 20 years of residency in San Diego, she plays an active role in various organizations and initiatives, including School Site Councils, Rady Children's Hospital Auxiliary Board, and other local volunteer groups. She has served as District 2's Human Relations Commissioner since 2018.
April is a life science consultant and an advocate to increase patient diversity and inclusion during clinical development. She is committed to promoting social justice and advocating for the marginalized communities in our society. With a passion for human rights and equality, April strives to bring about meaningful change and create a more inclusive, just, and equitable society. April believes everyone deserves a chance to thrive and is dedicated to fighting for a future where everyone can live with dignity and respect.
April holds a bachelor's degree in Science and a Masters in Government Democracy Studies and Governance from Johns Hopkins University and served three years in the US Peace Corps in Lesotho, Africa.
---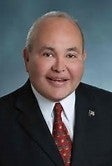 Nicole Murray Ramirez
Nicole Murray Ramirez is a 68-year native Californian who has dedicated over 45 years of his life to the Latino community, LGBT community, public service and social justice for all people. A charity and nonprofit fundraiser and leader in raising funds and awareness for those in need for over 40 years as the Chairman of International Court Council of USA, Mexico and Canada.
---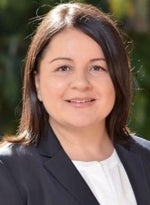 Dr. Yessica Diaz Roman (She/Her/Ella)
Dr. Roman is actively involved in the San Diego community and has focused her efforts on promoting diversity and improving the health and well-being of those in need. Dr. Roman is currently a psychology instructor at Southwestern College and lecturer at San Diego State University School of Public Health. Dr. Roman is actively involved in the community and is an active member of several non-profit organizations including MANA de San Diego, the Association of Women in Science in San Diego, and Latinas in Medicine where she helps to promote and contribute to the advancement of Latinas pursuing a career in medicine. Dr. Roman is a recent graduate of LEAD San Diego's Advance '20, Center on Policy Initiatives Boards and Commission Leadership institute '18 and RISE San Diego 's Urban Leadership Fellowship Program '17. Dr. Roman completed her doctoral degree in Sociomedical Science from Columbia University and master's degree in Social Work and Public Health from the University of Michigan.