Sullivan Family Baseball Research Center
Located on the Eighth Floor of Central Library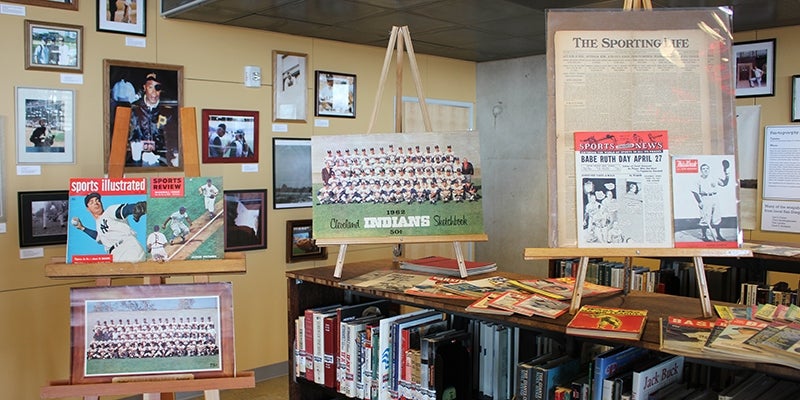 ---
Upcoming Event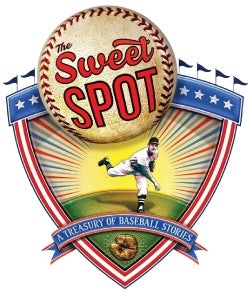 The Sweet Spot - A Treasury of Baseball Stories
A Baseball Film Screening and Panel Discussion
Led by the Producer/Director Jon Leonoudakis
Saturday, June 17, 2017, at 1 p.m.
Neil Morgan Auditorium, San Diego Central Library
The Sweet Spot - 

A Treasury of Baseball Stories 
is a new streaming TV channel, providing a destination for baseball fans everywhere to hang their caps and view original content in their living rooms. Co-Founder and baseball documentarian Jon Leonoudakis will screen some of the episodes and lead a panel discussion about the importance of oral histories to preserve baseball history.
---
About the Center
The Society for American Baseball Research (SABR) collection housed in the Sullivan Family Baseball Research Center is the largest baseball research collection outside of the National Baseball Hall of Fame in Cooperstown, N.Y.  Born from a partnership between San Diego Public Library and the Ted Williams Chapter of SABR in 1998, the Center aims to:
Promote interest in the history of baseball.
Create and preserve a unique collection of baseball research materials available to the general public.
Create a working and ongoing research relationship between SABR and the Library
Some highlights of the current collection that the local Ted Williams Chapter has helped develop are:
Microfilm - including archival collections from the National Baseball Hall of Fame
Issues of The Sporting News from 1886 to 1969
Wietelmann baseball scrapbook collection
Various 19th-century sports newspapers from 1857 to 1886
Numerous baseball periodical collections
6,000 books and dvds that include history, statistics, biography, fiction , and rare early-century publications
Baseball Rookie Questionnaires
Minor League research materials

Baseball Research Center - Reference Guide
WATCH: In 2014, local news station CBS8 reported on the baseball collection
---
William J. Weiss Accquisition
In 2013, the Center acquired a significant donation of baseball research material dating from the 1870s from William J. Weiss, one of SABR's earliest members and a well-respected baseball statistician and historian.
---
Frequently Asked Questions
---
Photo Gallery