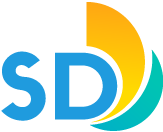 Office of Homeland Security
The City of San Diego's Office of Homeland Security strives to promote a secure and resilient City with the capabilities required across the whole community to prevent, protect against, mitigate, respond to and recover from threats and hazards that pose the greatest risk.
Join us on Tuesday, September 27, 2016 for the City's first Preparedness Fair. Here, you'll be able to find resources from regional partners and organizations to help you learn more about how you can take steps today to prepare for emergencies. 

Click for details.