Cabrillo Recreation Center
Register or view available classes
Free Event! Cookies with Santa Event on Dec 23rd
Come join us for this Free Event, which includes photo op with Santa Claus (3-4pm), cookies, hot chocolate, snow-maker(bubbles), craft table, inflatable jump house, games, raffle prizes, giveaways, music and tons of fun! Don't Miss Out!  
Creative Classes
Yoga for Beginners ($8)
This new beginners yoga program will help aid in making the body strong and flexible. Yoga also improves the function within the respiratory, circulatory, digestive, and hormonal systems. Yoga will bring about emotional stability and clarity of the mind. At $8 per session, you will have stability in your wallet, as well.
Arts & Crafts (Free)
Get crafty with our new arts & crafts class! Mondays just became more colorful; so bring a steady hand and creative mind to class! Many crafts can be taken home to show off to friends and family. Participants will be able to paint, make lanyards, create holiday crafts, and more!
Sports
Pee Wee Soccer ($8)
Learn how to be active, have fun and play soccer with this introductory soccer program. Children will play fun games that focuses on the fundamentals of soccer: passing, dribbling and shooting. Participants will gain knowledge and improve their athletic skills while also having fun.
Tee Ball ($8)
Get your kids ready for the season with this introductory tee ball program. Your children will learn the fundamentals of tee ball including hitting, catching and throwing the ball. With classes twice a week, your little tee baller will be making big plays in no time at all!
Register Online!
Visit SDRecConnect (link) to conveniently browse a variety of activities offered by the City of San Diego Park and Recreation Department and Recreation Councils. It's as easy as One, Two, and Three.
Sign up for an account, find a class or activity, and register!
If you are registering a child for an activity, please do not use the child's information when completing a New Account. Adding family members after successfully creating an account can be completed later.
Please note: An email which includes a confirmation message will be sent after you sign up a new primary account. It is possible the email may go to your junk or spam folder.
The email will include a special first-time activation link. You will not be able to use your new account until you've used this special link!
If you need assistance, please see the Frequently Asked Questions link at the bottom of the SDRecConnect website.
Current Special Events and Activities
Fun for one, Fun for all! Check out your local Recreation Center's Program guide for more details.
BookNook
The BookNook program is a "take a book, leave a book" gathering place at your favorite recreation center. Share your favorite literature and stories with others.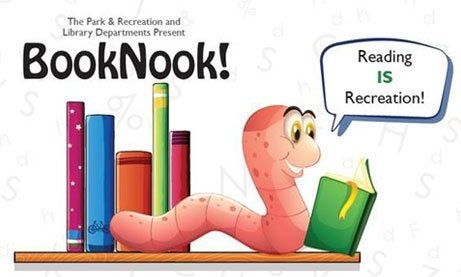 ---
Naval Training Center (NTC) Park Information 
See link below on information regarding NTC Park.

NTC Park
Please contact our office via (619) 531-1534 for any additional information.
---
Directions and Bus Route
From Interstate 8, travel west and turn left on to Nimitz Boulevard. Take Nimitz to Rosecrans Street, turn right on Rosecrans to Canon Street. Turn right on Canon.  The center is on the left.
The center is accessible by bus via SDMTS Route 28.