La Jolla Recreation Center
What's Coming
Friday, May 5th 2017 at 5:00 to 8:45 p.m. Cost: $15.00 per person for ages 55 and older.
Meets every 3rd. Tuesday of the month at 5:00 to 7:45 p.m. Cost: $15.00 per person. for ages: 18 and older.
Kick it Tuesdays
Ages 6 to 9 years
Times: 3:30 to 4:30 p.m.
Cost: Free
Please see

Kick It Tuesdays Flyer for more details.
Register Online!
Visit SDRecConnect (link) to conveniently browse a variety of activities offered by the City of San Diego Park and Recreation Department and Recreation councils. It's as easy as One, Two, and Three.
Sign up for an account, find a class or activity, and register!
If you are registering a child for an activity, please do not use the child's information when completing a New Account. Adding family members after successfully creating an account can be completed later.
Please note: An email which includes a confirmation message will be sent after you sign up a new primary account. It is possible the email may go to your junk or spam folder.
The email will include a special first-time activation link. You will not be able to use your new account until you've used this special link!
If you need assistance, please see the Frequently Asked Questions link at the bottom of the SDRecConnect website.
Current Special Events and Activities
Fun for one, fun for all! Check out your local Recreation Center's program guide for more details.
BookNook
The BookNook program is a "take a book, leave a book" gathering place at your favorite recreation center. Share your favorite literature and stories with others.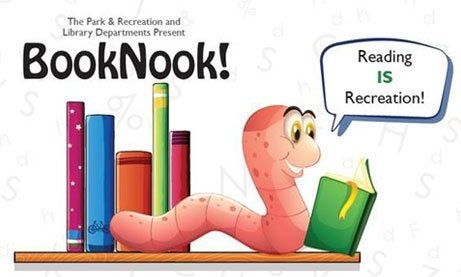 La Jolla Recreation Center provides a variety of classes and activities like Tae Chun Do, Gymnastics, Yoga, Tai Chi, Adult Fitness classes, weight room facilities, tennis, two outdoor basketball courts, and three playground areas for people of all ages and abilities. See the

Program Guide for more information or call the Recreation Center office at (858) 552-1658.
---
History of the Center
The recreation center was built in 1915 by Ellen Browning-Scripps whose residence was next door. It was dedicated that same year to the City of San Diego for the children of La Jolla. Designed by famed architect Irving Gill, today the center is considered a historical site in San Diego.
---
Directions and Bus Route
From Interstate 5 north, exit La Jolla Parkway. (La Jolla Parkway becomes Torrey Pines Road.) Turn right on Prospect Street and go through downtown La Jolla. The center is on the left next to the Bishop's School.
From Interstate 5 south, exit La Jolla Village Drive and travel west to Torrey Pines Road. Turn left on Torrey Pines Road then right on Prospect Street.
The center is accessible by bus via SDMTS Route 30.