Municipal Gymnasium
Register or view available classes
What's Coming
Adult Co-Ed Softball
Adult Softball is returning to the Morley Field Sport Complex.  Players dust off your gloves, pick up your bats, and grab your friends for an evening of softball fun.
Days: Monday - Friday
Game Time: 6:00 to 10:00 p.m.
Cost: $150.00 per team (Umpire Fees are not included and paid before each game).
Adult Co-Ed Kickball
The basic elementary school game is fun for adults!  So if you're looking for something new and fun, try joining an adult kickball league!  Everyone is welcome regardless of experience.
Days: Monday - Friday
Game Time: 6:00 to 10:00 p.m.
Cost: $150.00 per team (Umpire Fees are not included and paid before each game).
Register Online!
Visit SDRecConnect (link) to conveniently browse a variety of activities offered by the City of San Diego Park and Recreation Department and Recreation councils. It's as easy as One, Two, and Three.
Sign up for an account, find a class or activity, and register!
If you are registering a child for an activity, please do not use the child's information when completing a New Account. Adding family members after successfully creating an account can be completed later.
Please note: An email which includes a confirmation message will be sent after you sign up a new primary account. It is possible the email may go to your junk or spam folder.
The email will include a special first-time activation link. You will not be able to use your new account until you've used this special link!
If you need assistance, please see the Frequently Asked Questions link at the bottom of the SDRecConnect website.
Current Special Events and Activities
Fun for one, fun for all! Check out your local Recreation Center's program guide for more details.
BookNook
The BookNook program is a "take a book, leave a book" gathering place at your favorite recreation center. Share your favorite literature and stories with others.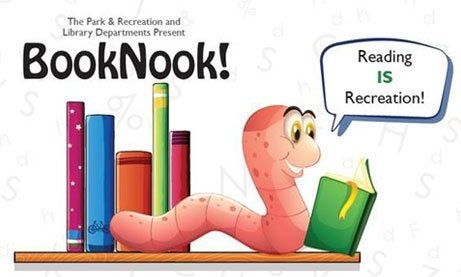 ---
History of the Center
Built for the 1935 California Pacific International Exposition as the Palace of Electricity and Varied Industries, the architecture reflects a close relationship between ancient Maya and 20th century ornamentation and its progression. During World War II the gym was used by the U.S. Navy. It was renovated in 1947.
---
Directions and Bus Route
From Interstate 8, take state Route 163 south through Balboa Park. Take the Interstate 5 south exit, then exit on Park Boulevard. Stay on Park Boulevard until you come to President's Way, then turn left on President's Way.  You will now be in the park. Go to the first stop sign and turn left. The gym is on your left, just beyond the Hall of Champions.
The Municipal Gymnasium is accessible by bus via SDMTS Route 7.