North Park Recreation Center
What's Coming
Father Daughter Dance
Friday, February 10, 2017
6:00 to 8:00 p.m.
Cost: $5.00 per person
Youth Indoor Soccer
Saturdays: 3 to 5 pm
Instructor: Recreation staff
Cost: FREE
NP Fitness
Evening Class
Monday, Wednesday and Friday
6 to 7:30 pm
Cost: FREE
 
Adult Yoga
Saturdays 9 to 11 am
Cost: FREE
North Park Senior Dance
Day: First Friday of the month
Time: 1:00 to 3:00 p.m.
Cost: $2.00
Musical Theatre Classes
What: Voice, Dance & Acting Camp Classes
Starts: Year around
Days: Friday, Saturday and Sunday
Time: Friday 5:00 a.m. to 8:00 p.m., Saturday and Sunday 10:00 a.m. to 3:00 p.m.
Ages/ Anos: 8 to 17 years old
Cost/ Cuota: $5 per Class
Teen Cooking Class (Healthy Recipes)
Day: Wednesday / Miercoles
Time: 4:30 to 5:30 p.m.
Ages/ Anos: 11 to 17 years old
Cost/ Cuota: FREE/ GRATIS
Register online using code: #27089
Ceramics Class ( La artes y la Ceramica clase)
Day: Wednesday / Miercoles Session: July 6th through August 24th Time: 1:00 to 4:00 p.m.
Ages/ Anos: 8 to 16 years old
Cost/ Cuota: FREE/ GRATIS $10 per 8 week session
Register online using code: #27090
Register Online!
Visit SDRecConnect (link) to conveniently browse a variety of activities offered by the City of San Diego Park and Recreation Department and Recreation councils. It's as easy as One, Two, and Three.
Sign up for an account, find a class or activity, and register!
If you are registering a child for an activity, please do not use the child's information when completing a New Account. Adding family members after successfully creating an account can be completed later.
Please note: An email which includes a confirmation message will be sent after you sign up a new primary account. It is possible the email may go to your junk or spam folder.
The email will include a special first-time activation link. You will not be able to use your new account until you've used this special link!
If you need assistance, please see the Frequently Asked Questions link at the bottom of the SDRecConnect website.
Current Special Events and Activities
Fun for one, Fun for all! Check out your local Recreation Center's Program guide for more details.
BookNook
The BookNook program is a "take a book, leave a book" gathering place at your favorite recreation center. Share your favorite literature and stories with others.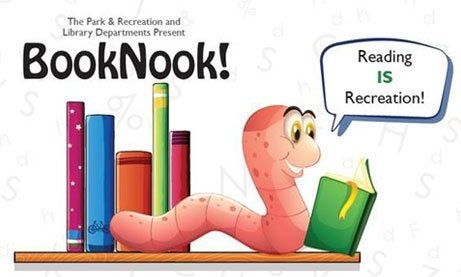 ---
History of the Center
The land was acquired in 1912, then dedicated in 1928. Hall of Fame baseball player Ted Williams used to play here as a child. The recreation center is one of the oldest in the City.
---
Directions and Bus Route
From Interstate 805, take the El Cajon Boulevard exit and go west. Turn left onto Idaho Street. The center is on the right hand side. 
The center is accessible by bus via SDMTS Routes 1, 2, 6, 7, 10, 15 and 966.