North Park Recreation Center
Register or view available classes
What's Coming
Summer Lunch Program
FREE Lunch for children under 18
Monday to Friday, 12:00 to 1:00 pm
July 23 through August 17
Movie in the Park
Karate Kid (1985)
Friday, July 13th at 5:00pm
Senior Bingo
First and Third Thursday of each Month
10:30 - 11:00am
FREE
See

Bingo flyer for  more details.
Senior Pickle Ball
Mondays 11:30 a.m. to 1:00 p.m.
FREE - Equipment Provided
See

Pickle Ball flyer for  more details.
Co-ed Youth Baseball
Ages 5 to 10
June through August
$20 for the season!
NP Fitness
Friday
6:30 to 7:30 pm
Cost: FREE
Adult Yoga
Monday and Wednesday, 6:00 to 7:00 p.m.
Saturday, 9:00 to 11:00 a.m.
Musical Theatre Classes
What: Voice, Dance & Acting Camp Classes
Starts: Year around
Days: Saturday
Time: 11:00 a.m. to 3:00 p.m.
Ages/ Anos: 8 to 17 years old
Cost/ Cuota: $5 per Class
Teen Cooking Class (Healthy Recipes)
Day: Wednesday / Miercoles
Time: 5:30 to 6:30 p.m.
Ages/ Anos: 11 to 17 years old
Cost/ Cuota: FREE/ GRATIS
Ceramics Class ( La artes y la Ceramica clase)
Day: Friday
Time: 12:00 to 2:00 p.m.
Ages/ Anos: 8 to 16 years old
Cost/ Cuota: $5.00 per month
---
BookNook
The BookNook program is a "take a book, leave a book" gathering place at your favorite recreation center. Share your favorite literature and stories with others.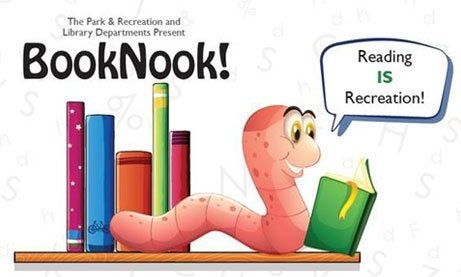 ---
History of the Center
The land was acquired in 1912, then dedicated in 1928. Hall of Fame baseball player Ted Williams used to play here as a child. The recreation center is one of the oldest in the City.
---
Directions and Bus Route
From Interstate 805, take the El Cajon Boulevard exit and go west. Turn left onto Idaho Street. The center is on the right hand side. 
The center is accessible by bus via SDMTS Routes 1, 2, 6, 7, 10, 15 and 966.