Presidio Recreation Center
Beginning March 12th, and with a tentative opening date of May 14th, Presidio Recreation Center will be closed for interior painting and floor gym re-finishing.  Please re-visit this site for updates.  Thank you for your patience.
Presidio Recreation Center houses youth basketball, youth flag football, adult softball, kickball and senior basketball leagues. We offer open yoga on Wednesday nights from 6:00 to 7:00pm and open gym basketball on Saturdays from 10:00am until 1:00pm.
Register or view available classes
Register Online!
Visit SDRecConnect (link) to conveniently browse a variety of activities offered by the City of San Diego Park and Recreation Department and Recreation councils. It's as easy as One, Two, and Three.
Sign up for an account, find a class or activity, and register!
If you are registering a child for an activity, please do not use the child's information when completing a New Account. Adding family members after successfully creating an account can be completed later.
Please note: An email which includes a confirmation message will be sent after you sign up a new primary account. It is possible the email may go to your junk or spam folder.
The email will include a special first-time activation link. You will not be able to use your new account until you've used this special link!
If you need assistance, please see the Frequently Asked Questions link at the bottom of the SDRecConnect website.
Current Special Events and Activities
Fun for one, fun for all! Check out your local Recreation Center's program guide for more details.
BookNook
The BookNook program is a "take a book, leave a book" gathering place at your favorite recreation center. Share your favorite literature and stories with others.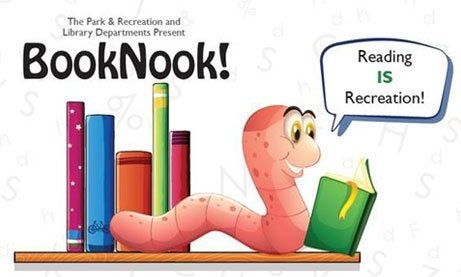 ---
History of the Center
The site that is now Presidio Recreation Center was acquired in 1944. It was developed in 1946, and dedicated 1975.
The Spanish presidio of San Diego was established on Presidio Hill July 1, 1769, the day Governor Don Gaspar de Portola claimed "Alta California" as a territory of Spain. The presidio was the first permanent European settlement on the Pacific Coast. It was also the base of operations for the Spanish colonization of California, achieved through the development of missions and presidios. The presidio served as the base for exploration throughout California's interior and it remained the seat of military power in California through the Mexican period. Originally constructed of wood, the presidio was reconstructed of adobe in 1778. When news of Mexico's independence from Spain reached California in 1822, the Mexican army took possession of the San Diego Presidio. From 1825 to 1829 it served as the Mexican Governor's residence. After the Pueblo de San Diego was founded in 1835, the presidio buildings fell into ruin. In 1929 a park was established at the site. The Serra Museum, adjacent the park, houses a collection of archeological artifacts related to the history of Spanish California.
---
Directions and Bus Route
From Interstate 5 take Interstate 8 east. Proceed on Interstate 8 then take the Taylor Street exit. Turn right on Taylor, then left on Presidio Drive. The center is on the right, near Jackson Street.
The Center is accessible by bus via SDMTS Routes 14, 44 and 105, and is just four blocks from the San Diego Trolley's Green Line and buses at the Old Town Transit Center.