Presidio Recreation Center
Presidio Recreation Center houses youth basketball, youth flag football, youth karate, adult softball, dodge ball, kickball & senior basketball leagues. We offer open play basketball for senior women Tuesday evenings and open play volleyball Thursday evenings. On Saturdays we offer open play basketball.
Register Online!
Visit SDRecConnect (link) to conveniently browse a variety of activities offered by the City of San Diego Park and Recreation Department and Recreation councils. It's as easy as One, Two, and Three.
Sign up for an account, find a class or activity, and register!
If you are registering a child for an activity, please do not use the child's information when completing a New Account. Adding family members after successfully creating an account can be completed later.
Please note: An email which includes a confirmation message will be sent after you sign up a new primary account. It is possible the email may go to your junk or spam folder.
The email will include a special first-time activation link. You will not be able to use your new account until you've used this special link!
If you need assistance, please see the Frequently Asked Questions link at the bottom of the SDRecConnect website.
Current Special Events and Activities
Fun for one, fun for all! Check out your local Recreation Center's program guide for more details.
BookNook
The BookNook program is a "take a book, leave a book" gathering place at your favorite recreation center. Share your favorite literature and stories with others.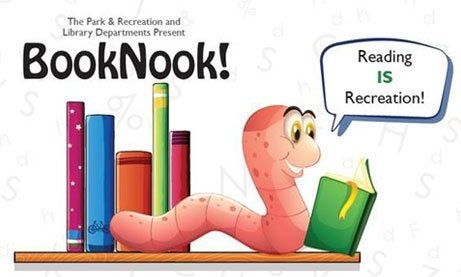 ---
History of the Center
The site that is now Presidio Recreation Center was acquired in 1944. It was developed in 1946, and dedicated 1975.
---
Directions and Bus Route
From Interstate 5 take Interstate 8 east. Proceed on Interstate 8 then take the Taylor Street exit. Turn right on Taylor, then left on Presidio Drive. The center is on the right, near Jackson Street.
The Center is accessible by bus via SDMTS Routes 14, 44 and 105, and is just four blocks from the San Diego Trolley's Green Line and buses at the Old Town Transit Center.