Rancho Bernardo-Glassman Recreation Center
What's Coming
Spring Fling Egg Hunt
Come join us at our annual Spring Fling Egg Hunt Event! We will host the free community event on Saturday April 8th from 10:00 a.m. to 12:00p.m. We will have egg hunts with free candy give away, a raffle with prizes, an inflatable obstacle course, a trackless train for a ride around the park, face painting, and a visit from the Bunny himself. So bring all the neighborhood children out for this fun event at your community park.
New Programs and Open Play
The newest program at Glassman is

YOGA. YOGA is a mind-body practice scientifically proven to: reduce stress, optimize health, improve resiliency and promote wholeness. Join us for FREE classes Monday nights at 5:30 to 6:30 p.m. Click on

YOGA for more information.
Our Tiny Tot program has a Tumbling/Gymnastics class offered on Tuesdays from 11 a.m. to 12 noon. Also, an Arts & Crafts class on Thursdays from 11:00 a.m. to 12:00 p.m. as well. Click on the class you would like, and sign up now!
Plan a night out with your friends on the 3rd Friday of the month and leave the kids with us. Our Parents Night  Out will allow you to go out for a night on the town feeling confident that your little ones are safe and having the time of their lives. Parents can drop their kids off at 5:00 p.m. and pick their kids up before 9:00 p.m. While parents are out having their fun, the kids will be having fun doing arts and crafts, games, sports, and watching a G or PG-rated movie. Even dinner, drinks and snacks are included. Children must be potty trained and from 4 to 13 years old. Click on the link to register for this program.
These new programs along with the City's award-winning Civic Dance Program, with tap dance, hip hop, ballet and jazz for all ages as well as karate for the entire family, will be just the beginning. Don't forget our Break Dancing is a free drop-in activity on Fridays. See our

Program Guide for all of the details on these programs and continue to check back on our webpage, for more new programs are still to come.
We are now offering an open play volleyball time on Friday nights, as well as open play badminton to go along with our pickleball and basketball open play times. See the Google calendar below for real-time open play hours.
Register Online!
Visit SDRecConnect (link) to conveniently browse a variety of activities offered by the City of San Diego Park and Recreation Department and Recreation councils. It's as easy as One, Two, and Three.
Sign up for an account, find a class or activity, and register!
If you are registering a child for an activity, please do not use the child's information when completing a New Account. Adding family members after successfully creating an account can be completed later.
Please note: An email which includes a confirmation message will be sent after you sign up a new primary account. It is possible the email may go to your junk or spam folder.
The email will include a special first-time activation link. You will not be able to use your new account until you've used this special link!
If you need assistance, please see the Frequently Asked Questions link at the bottom of the SDRecConnect website.
Current Special Events and Activities
Fun for one, fun for all! Check out your local Recreation Center's program guide for more details.
BookNook
The BookNook program is a "take a book, leave a book" gathering place at your favorite recreation center. Share your favorite literature and stories with others.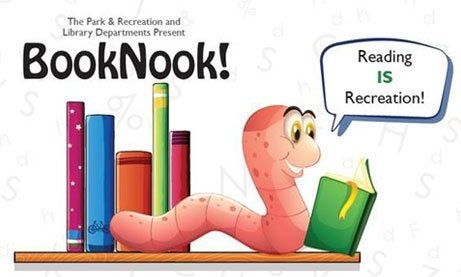 ---
History of the Center
The Rancho Bernardo Recreation Center was built in 1995. In January 2002, the center's name was changed to add Stuart Glassman's name. Glassman, who died in 2001, was a dedicated volunteer who saw that many recreational opportunities came to the community.
---
Directions and Bus Route
From Interstate 15 take the West Bernardo Drive/Pomerado Road exit and turn left at the traffic light. Proceed around Hodges Reservoir for approximately a quarter of a mile, then turn right on Rancho Bernardo Community Park Drive. The center is on the left.
The center is accessible by bus via SDMTS Route 20.