Southcrest Recreation Center
What's Coming
Baseball, softball, & foot golf! (more info coming soon!)
The youth baseball and softball programs are designed to develop and enhance players' fundamental skills on batting, catching, throwing, pitching and base running in a friendly and team oriented environment. The program is for children ages 8 to 16 years old, and teams are divided into age divisions. All players will be playing a minimum of 2 innings per game. Qualified teams will get a chance to participate in the City Wide tournament hosted by the S.P.O.R.T.S. Committee at the end of the season.
TEEN NITES is coming back to Southcrest!
Every Friday night beginning July 7th and ending August 25th from 5:30pm-8:30pm Southcrest will have different activities and programs exclusively for teens including exciting field trips, delicious catered food, video games trucks, adventures activities, crafts, sports and more!  Swing by our center to pick-up a program guide and schedule for more information! Did we mention that this program is 100% free?  Because it is.
Weight Room
Open 7 days a week during recreation center hours.
Ages: 16 years and up
$10 per month
United Fitness
United Fitness is a staff led workout program at Southcrest Recreation Center on Tuesdays and Thursdays from 6:30 to 7:30 p.m. focusing on different muscle groups. Register for the entire 3 month spring session for only $10.
Southcrest Teen Center
Tutoring, tournaments, field trips and monthly special events!
Tuesday, Thursday, Friday
Time: 3:00 to 7:00 p.m.
Ages: 12 to 17 years
Cost: Free
Monday Match-Ups
Every Monday staff will organize and lead kids in fun games like dodgeball, futsal, volleyball & more!
Mondays
Time: 3:30 to 5:00 p.m.
Ages: 8 to 16years
Cost: Free
Ceramics Class
Tuesdays
Time: 3:30 to 5:00 p.m.
Ages: 5 to 14 years
Cost: Free
Southcrest Recreation Center offers a variety of recreation programming and more is on the way!  Check out our Spring Program Guide

here
For more information please call (619) 527-3417.
---
Register Online!
Visit SDRecConnect (link) to conveniently browse a variety of activities offered by the City of San Diego Park and Recreation Department and Recreation councils. It's as easy as One, Two, and Three.
Sign up for an account, find a class or activity, and register!
If you are registering a child for an activity, please do not use the child's information when completing a New Account. Adding family members after successfully creating an account can be completed later.
Please note: An email which includes a confirmation message will be sent after you sign up a new primary account. It is possible the email may go to your junk or spam folder.
The email will include a special first-time activation link. You will not be able to use your new account until you've used this special link!
If you need assistance, please see the Frequently Asked Questions link at the bottom of the SDRecConnect website.
Current Special Events and Activities
Fun for one, fun for all! Check out your local Recreation Center's program guide for more details.
BookNook
The BookNook program is a "take a book, leave a book" gathering place at your favorite recreation center. Share your favorite literature and stories with others.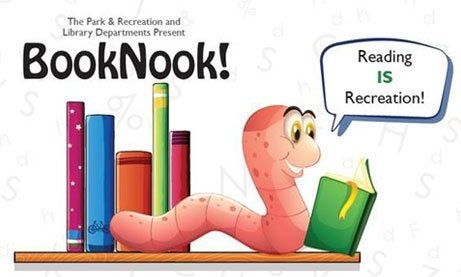 ---
History of the Center
The Southcrest Civic Club built the original building at this site, then donated it to the City of San Diego. Materials and labor were donated by local merchants, residents and labor unions. The center was dedicated in 1950.
---
Directions and Bus Route
From Interstate 805 take the 43rd Street exit and turn right at the traffic signal. Proceed two blocks and turn left on Newton Avenue. The center is on the left.
The center is accessible by bus via SDMTS Routes 11 and 955.