Cold Case:
Mario Alvarez
Homicide
Image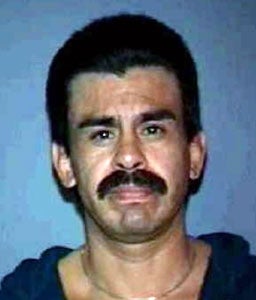 LOCATION:

3800 Cottonwood Drive
00000
United States
SYNOPSIS:
Mario Alvarez, age 41, was shot to death while fixing his nephews bicycle on the sidewalk in front of his house at 3800 Cottonwood Drive.
Earlier that afternoon, Alvarez had assisted his next-door neighbor when the neighbor interceded in a loud dispute between a man in a car and a woman in the alley behind the neighbors apartment. The woman was crying for help and said the man in the car was following her. Alvarez and his neighbor went out in the alley and confronted the man in the car. Words were exchanged, after which the man left.
Later in the evening, the same man returned to the neighborhood in the same car. This time, the man was in the passenger seat and a second male was driving. Alvarez was working on his nephews bicycle on the sidewalk in front of his house. The car pulled up alongside Alvarez and the passenger leaned out of the window and fired multiple shots at Alvarez, striking him and killing him. The suspect vehicle then sped away.
Detectives developed information that the suspect and vehicle possibly frequented areas of high prostitution, particularly the area along 2800 3200 Main Street.
The suspect (shooter) is described as a Hispanic male, mid-30s to mid-40s, with short hair, a short beard, brown eyes and wide, flared nostrils.
The driver of the car, who returned with the suspect for the shooting, is described as a Spanish-speaking Hispanic male, 30-33, 5 4 to 5 6 clean-shaven, with black wavy collar-length hair.
The suspect vehicle is described as an early-to-mid 90s Nissan Sentra XE or a similar vehicle, medium-dark blue or turquoise in color. The rear and rear-side windows are lightly tinted. The wheels have custom chrome spoke rims, with the spokes described as being in a zig-zag shape similar to a lightning bolt. Witnesses described the rims as being very noticeable. The license plates are blue-on-white California plates with the last three letters being 946 or 964 or something similar. There may be damage to the rear trunk area.
The photos of the vehicle and wheels below are similar to, but not necessarily identical to, the wheels described by witnesses as being on the suspect vehicle at the time of the murder.