Traffic Issues
Links to:
How do I obtain a copy of a Traffic Collision Report
There are several ways to obtain a copy of a traffic collision report:
1. If you would like to obtain your traffic collision report online please click on the link: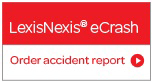 eCrash Customer Support offers live phone support Monday-Friday:0800 AM-0800 PM EST.
or e-mail support at [email protected] or Call Lexis Nexis at: 866-215-2771
A convenience fee of $10 per report will be assessed to retrieve and print your traffic collision report. This is available seven (7) days/24 hours through LexisNexis eCrash.
2. U.S. Mail Request
Mail request to SDPD Records MS#726, P.O. Box 121431, San Diego, CA, 92112-1431
Include a stamped, self-addressed envelope, accompanied by a check or money order for the $12 processing fee per report, payable to the City Treasurer.
3. In Person
SDPD Records Division
1401 Broadway, San Diego, CA 92101
Monday - Friday, 7:30 a.m. - 4 p.m. First-come, first-served basis for a $12 processing fee per report
4. For questions relating to the following report types and case numbers for:
Accident Reports
Crime Reports
Arrest Reports
Auto Theft Reports
Or to confirm if a report is ready for pick-up, send e-mail questions to [email protected] (this site is only for questions related to case numbers)
*please note reports will not be faxed or emailed
5. Or you can contact us at (619) 531-2846. Monday - Friday, 8 a.m. - 4 p.m.
Important:
Before attempting to obtain a copy of a traffic collision report, please allow three (3) to 10 business days from the date of the accident so the report can be submitted, processed and approved for release by The San Diego Police Department.
What should I do if I'm involved in an accident?
The San Diego Police Department responds only to injury and hit-and-run accidents. If it is a minor hit-and-run, you may be directed to the nearest police substation to complete a report. If it is a property damage accident, you should exchange information with the other driver. Information should include: name, address, insurance information, driver's license number, date of birth, phone number, owner of the vehicle, owner's address, vehicle year, vehicle make and model, vehicle license number and state. Also note the date, time and location of the accident. Notify your insurance company of the accident.
How can I report a vehicle left on the street for a long period of time?
Call the San Diego Police Department non-emergency number at (619) 531-2000 and ask that the vehicle be marked for 72 hours. Once marked, if the vehicle is in the same place after 72 hours, it will be towed.
What is the public phone number for San Diego Traffic Municipal court?
The public phone number for the San Diego Traffic Municipal Court is (858) 634-1800.
How can I report a traffic related problem in my neighborhood?
You can report traffic related problems in your neighborhood using the on-line Citizen Request Form. The form asks for information about the location and nature of the problem when it occurs, and whether you'd like to be contacted directly. Once submitted, the request will be forwarded to Traffic Division for follow up.
How do I get a fix-it ticket signed off?
Go to any SDPD area station. The officer on duty  will confirm that you have repaired your vehicle and sign off the ticket.
If you have additional questions about San Diego Police Department Recruiting, see the Frequently Asked Questions, call (619) 531-COPS (2677) or email [email protected].
If you have an emergency, dial 9-1-1.
To access 9-1-1 from a cell phone or outside San Diego, dial (619) 531-2065.
For 24-hour non-emergencies, dial (619) 531-2000 or (858) 484-3154.