Highlights and Successes
Each year the City issues a report that focuses on the Highlights and Successes of City programs and projects during the previous 12 months.
Fiscal Year 2016
Quarterly Reports
The Quarterly Project Status Reports of the Communications Department feature highlights and accomplishments from the previous three months.
Fiscal Year 2017
Our Work
The City of San Diego's Communications Department provides strategic outreach and public engagement campaigns, creative services to client departments, and, in the process, improves the City's image and reputation by delivering the City's messages and information to the public.
Design
Visual Style Guide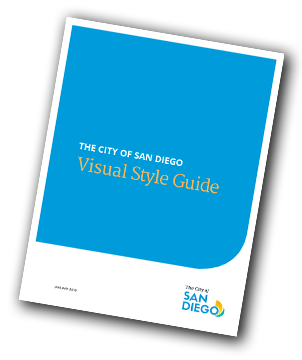 Pages