Policies and Regulations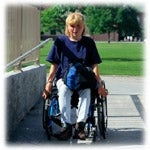 Americans with Disabilities Act (ADA)
The Americans with Disabilities Act of 1990 (ADA) is the short title of United States (Pub.L. 101-336, 104 Stat. 327, enacted 1990-07-26), codified at 42 U.S.C. § 12101 et seq., signed into law on July 26, 1990, by President George H. W. Bush. The ADA is a wide-ranging civil rights law that prohibits, under certain circumstances, discrimination based on disability. It affords similar protections against discrimination to Americans with disabilities as the Civil Rights Act of 1964, which made discrimination based on race, religion, sex, national origin, and other characteristics illegal. Disability is defined as "a physical or mental impairment that substantially limits a major life activity."
On signing the measure, George H. W. Bush said:
"I know there may have been concerns that the ADA may be too vague or too costly, or may lead endlessly to litigation. But I want to reassure you right now that my administration and the United States Congress have carefully crafted this Act. We've all been determined to ensure that it gives flexibility, particularly in terms of the timetable of implementation; and we've been committed to containing the costs that may be incurred.... Let the shameful wall of exclusion finally come tumbling down."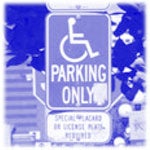 City Administrative Regulations
Council Policies
Access Memos
Council Reports