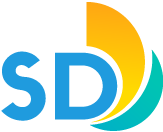 Airports
Airport Administration
3750 John J. Montgomery Drive
San Diego, CA 92123
Montgomery-Gibbs Airport Operations
858-573-1440
Brown Field Airport Operations
619-424-0455
Airport Noise Management
858-573-1436
Welcome to San Diego!
The City of San Diego operates two general aviation airports - Montgomery-Gibbs Executive and Brown Field.  Montgomery Gibbs Executive Airport is centrally located, just minutes from downtown and the many world-class attractions San Diego is known for. Brown Field is located 1.5 miles north of the U.S.-Mexico border and provides U.S. Customs service.
Both airports offer ample parking, maintenance, 24-hour fuel and rental vehicles. Additionally, both airports support critical services, such as law enforcement, air ambulance and fire-rescue operations.