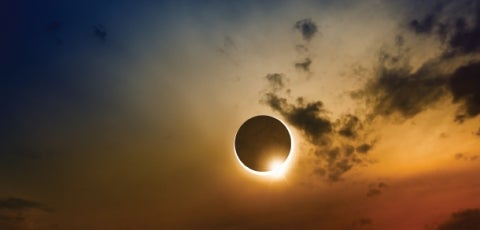 North America will experience a total solar eclipse exclusive to the United States on the morning of August 21, 2017. The last time this occurred was during the first year of our country's independence in 1776. In San Diego, several City libraries are hosting viewing parties during the solar eclipse, featuring activities including a scavenger hunt and storytime during this rare event. Each library will have solar eclipse viewing glasses for participants (supplies are limited). 
If you aren't able to attend a Sky Party @ the Library, select San Diego Public Library locations below will have a limited amount of solar viewing glasses available to patrons beginning August 1. Please contact the location beforehand to ensure availability.

Clairemont Library | 858-581-9935
City Heights/Weingart Library | 619-641-6100
Mountain View/Beckwourth Library | 619-527-3404
North Clairemont Library | 858-581-9931
San Carlos Library | 619-527-3430
San Ysidro Library | 619-424-0475
Serra Mesa-Kearny Mesa Library | 858-573-1396
Valencia Park/Malcolm X Library | 619-527-3405

For Middle School aged children and families: Get ready for the "Great American" solar eclipse. Find out the science behind this awe-inspiring celestial event with a family-friendly workshop. You can sign-up for a special class from the Library and the Sally Ride Science program at UCSD. "Solar Eclipse Workshop" is offered at five Library locations on Saturday, August 19. You can register for the workshop at www.sallyridescience.com/next.
---
What causes a solar eclipse to occur? 
Solar eclipses occur due to the special coincidence of the moon and the sun being the same angular size. The sun is 400 times wider than the moon but it is also 400 times farther away, so during a solar eclipse, they appear to be the same size in our sky.
Why do you need solar viewing glasses? 
Solar viewing glasses are needed because you should never look at the sun without special eye protection. This video explains the importance of wearing these solar viewing glasses and not looking directly at the sun during the solar eclipse:
Warning: When viewing the eclipse, use eclipse glasses at all times when any part of the sun is still visible. Direct viewing of the sun can cause permanent damage if the proper precautions are not taken. Adequate eye protection specifically designed for viewing the Sun is essential and should be warn so that no harmful rays from the sun can reach the eye. 
Where to watch with the Library?
Viewing glasses will be available for Sky Party participants on a first come, first serve basis. 
Branch Name/Location

Program
Date/Time

Allied Gardens/Benjamin Library

Balboa Library

Carmel Valley Library

College-Rolando Library

Kensington-Normal Heights Library

La Jolla/Riford Library

Linda Vista Library

North Park Library

Oak Park Library

Otay Mesa-Nestor Library

Pacific Beach Library

Paradise Hills Library

Point Loma Library

Rancho Bernardo Library

San Ysidro Library

Scripps Miramar Ranch Library

Tierrasanta Library

Sky Party
Monday, August 21 at 9:45 a.m.

Central Library

Logan Heights Library

Rancho Peñasquitos Library

University Community Library

Sky Party + Live Stream
Monday, August 21 at 9:45 a.m.

Mission Valley Library

North Clairemont Library

University Heights Library

Sunshine Storytime
Monday, August 21 at 10:00 a.m.
North University Community Library
Sky Party + Live Stream + Sunshine Storytime
Monday, August 21 at 9:45 a.m.
---
Want to know more about the solar system? 
In 2018, the San Diego Public Library will offer its next Spring into STEAM program, Blast Off! Register here if you'd like to know more about these science, technology, engineering, arts and mathematics programs for 9 to 12-year-olds.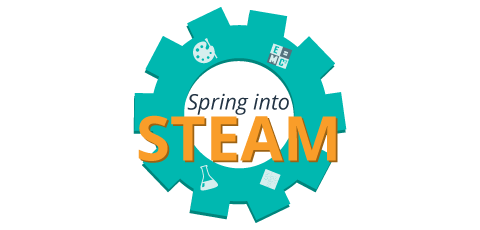 ---
Partners
The San Diego Public Library would like to thank STAR_Net for donating the viewing glasses that make these Sky Parties possible. STAR_Net is a production of the Space Science Institute's National Center for Interactive Learning (NCIL) in collaboration with the American Library Association, the Lunar and Planetary Institute, and the Afterschool Alliance. Major funding is provided by the National Science Foundation, NASA, and the National Institutes of Health (SEPA).