2017 Commemorative Comic-Con Library Cards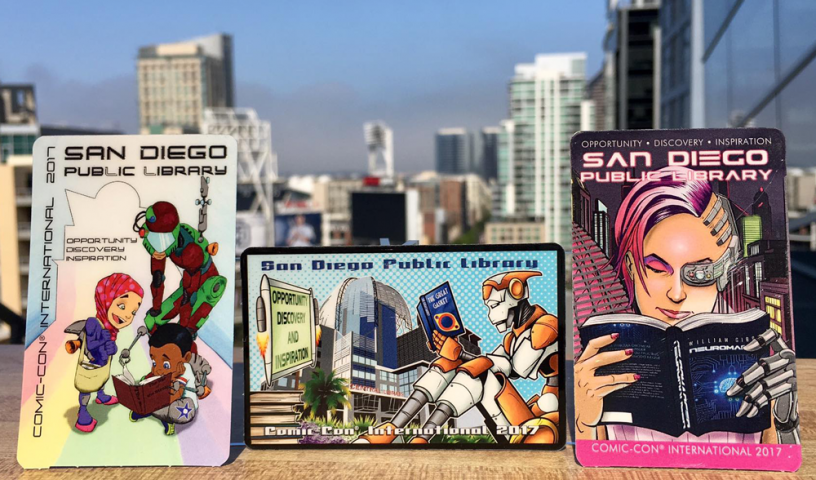 The San Diego Public Library is excited to announce its 2017 commemorative Comic-Con Library Cards.  These limited-edition Comic-Con Library Cards are the only library cards officially licensed by Comic-Con International. 
This year, the Library is offering three different style of card to choose from. Each of the designs was created by members of the Library's Comic-Con International Graphic Novel Book Clubs located at different San Diego Public Library locations They designs are by Attiba Royster from the Central Library club,  Vince Alvendia of the Mission Valley Library club and Robert McKeone of the La Jolla/Riford Library club. 
The 2017 San Diego Public Library Comic-Con Library Cards will be available starting Thursday, July 20 and all 36 San Diego Public Library locations and the San Diego Public Library's Comic-Con booth #5523. 
There are a limited supply of the SDPL Comic-Con Library Cards and card registration policies apply. The card is free to those applying for a new San Diego Public Library card and current Library cardholders who want to change their active Library card will be charged a $2 fee for adult cards and $1 for children's cards. 
---
Pre-Con @ the Library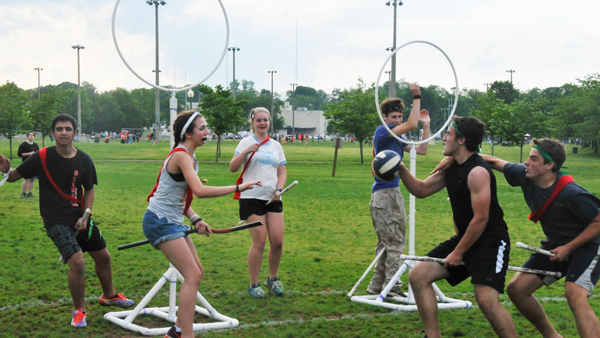 Tuesday, July 18 | 
2:00 pm - 4:00 pm | Central Library Courtyard
Join us as fantasy becomes reality in the mixed gender sport of Quidditch. Test your strength and endurance as you dodge bludgers, score with the quaffle, and catch the snitch! Learn the game from local professional players, be sorted into your Hogwarts house team, and go for the goal by winning the final match for the house cup!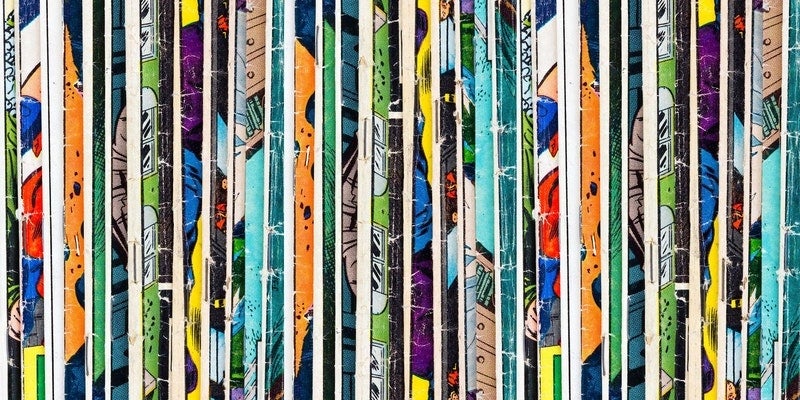 Tuesday, July 18 | 
4:30 pm - 5:30 pm | Central Library, Neil Morgan Auditorium
Join the San Diego Law Library for the eighth annual Lindley Law & Comics panel at the San Diego Public Library. This year our panelists will cover multiple facets involved in the business of comics. We will explore intellectual property ownership and the creation of new characters, the hazy legal world of crowdfunding and crowdfunded equity, and the legal status of fan fiction and other fan-created content. Foreign countries offer entirely new opportunities, as well as unique risks. We'll look for answers about whether you should produce a finished, physical product, a sample or teaser, or just an electronic proof-of-concept. How do you protect your creation and what should you be aware of – legally speaking? Learn from creators and attorneys who've been there. All attendees will be entered to win a secret prize pack. 
Details on special guests for this talk.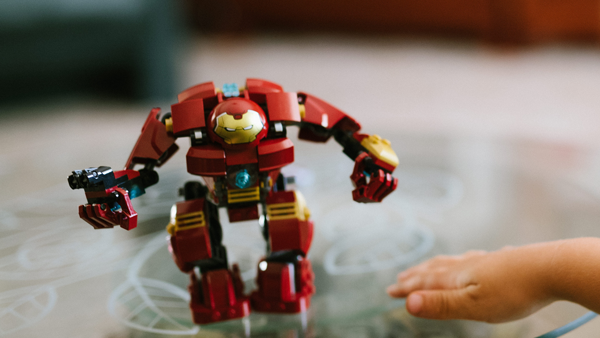 Tuesday, July 18 | 
5:45 pm - 6:45 pm | Central Library, Neil Morgan Auditorium
Have you ever wondered if the heroics of the Avengers is even scientifically possible? How about Batman's gadgets? Come learn the fascinating role our nation's top scientists play in lending scientific accuracy to our favorite comic-based entertainment and the important vehicle they play in expanding young people's interest in science, technology, engineering and medicine.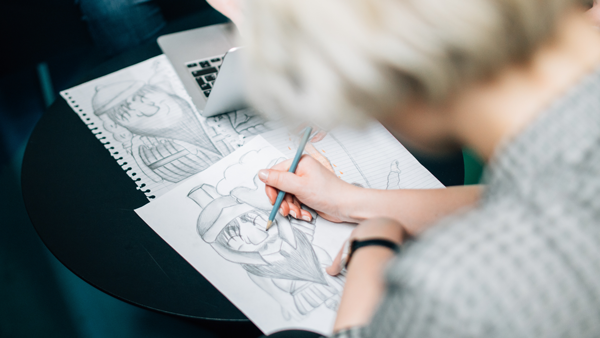 Tuesday, July 18 | 
7:00 pm - 8:00 pm | Central Library, Neil Morgan Auditorium
The comic book industry is filled with people working as Writers, Artists and Editors. However, there are many other careers that help shape, influence, and strengthen the industry as a whole. This discussion will focus on these various careers as well as what the industry needs to continue to do in order to grow and thrive.
---
Comic Conference for Educators and Librarians
For the 2nd year, Comic-Con International and San Diego Public Library have teamed up for the Comic Conference for Educators and Librarians. This free five-day conference will take place during Comic-Con from July 19 - 23, and will explore the role comics play in promoting education and literacy for all ages. Library professionals and educators are invited to learn creative and exciting ways to incorporate comics and graphic novels into their work. Through presentations and panel discussions, the Conference aims to engage the community, promote comics as a powerful tool for learning, and celebrate the medium as an important literary art form.
The Conference is free to attend, but space is limited and registration is required for each day. Comic-Con badge-holders with valid single same-day or four-day badges are welcome to attend and are not required to register.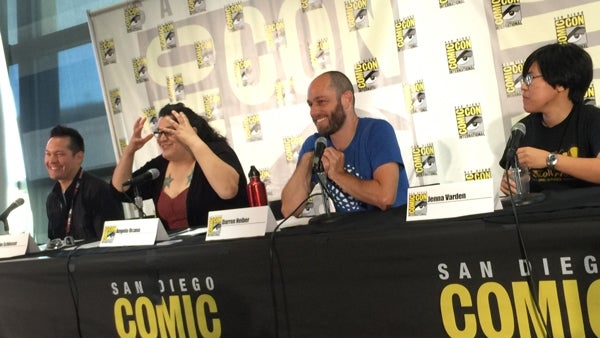 Wednesday, July 19
4:00 pm - 6:00 pm
4:00 pm: Teaching with Comics: An Interactive Workshop for Educators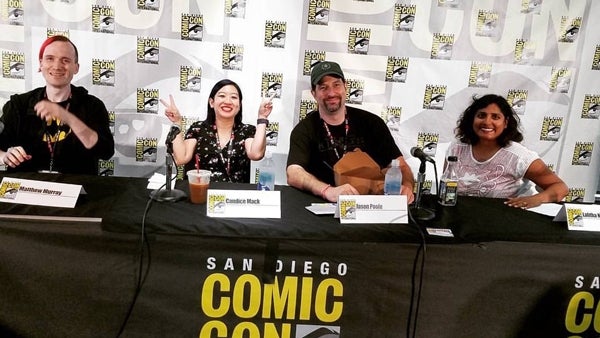 Thursday, July 20
10:00 am - 6:00 pm
10:00 am: Creators, Libraries, and Literacy
11:00 am: Picture Books for Grown-Ups: Why Graphic Novels Matter to Adults
12:00 pm: Read-Alikes: What to Suggest When Patrons Have Already Read Smile and The Walking Dead
1:00 pm: Young Adult Graphic Novel and Manga Collection Essentials: What Titles Every Library Should Carry
2:00 pm: Diversity in Comics: A Librarian's Perspective
3:00 pm: Graphic Novel and Manga Programming for Tweens and Teens in our Diverse Communities for Any Budget
4:00 pm: Library Cons: Welcoming Deadpool into Your Library
5:00 pm: How to Judge What Is Appropriate in Comics: What Does T for Teen Really Mean?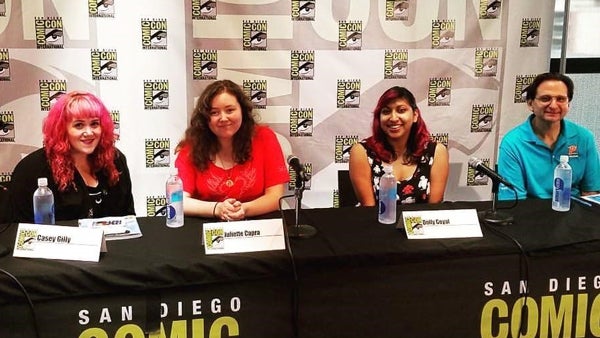 Friday, July 21
10:00 am - 6:00 pm
10:00 am: Using Comics to Support Different Learning Styles in the Classroom
11:00 am: From Asterix to Zeus: Developing an Essential Kids' Graphic Novel Collection
12:00 pm: Handling Challenges: Bans and Challenges to Comics
1:00 pm: Read Like a Girl: Middle Grade Fiction for Girls (and Boys)
2:00 pm: Nonfiction and Memoir in Graphic Novels
3:00 pm: Prose to Panels: Graphic Novel Adaptations
4:00 pm: Meet the Makers
5:00 pm: Publishers' Talkback Session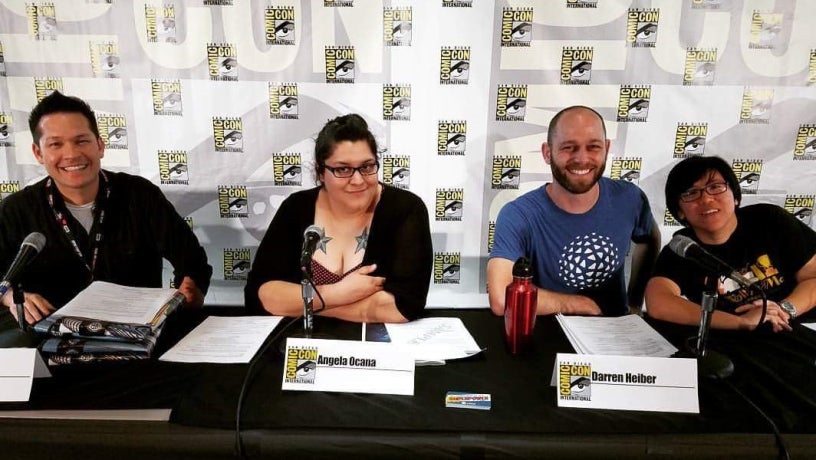 Saturday, July 22
10:00 am - 6:00 pm
10:00 am: Content Literacy: Teaching STEM with Comics
11:00 am: CBLDF: Equipping Teachers to Defend Comics
12:00 pm: Graphic Novels in the High School Library
1:00 pm: Superheroes and Comics Can Transform Learning
2:00 pm: Comics in Classrooms and Instruction
3:00 pm: Developing Comics for Social Impact and Change
4:00 pm: When Comic Shops, Teachers, and Librarians Work Together
5:00 pm: Inspiring Young Readers Through Graphic Novels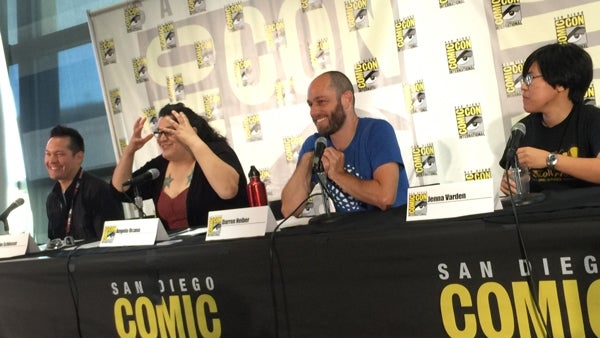 Sunday, July 23
11:00 am - 3:00 pm
11:00 am: GeekEd #1: Nerdentity
12:00 pm: GeekEd #2: Shall We Play a Game?
1:00 pm: GeekEd #3: Caring for the Nerd Mind
2:00 pm: GeekEd #4: Comics in Secondary Education
---
Registration ends July 17th, 2017. For more information please contact [email protected].
---
Presented By: