Board Members
The Community Review Board on Police Practices is comprised of 23 members who represent a diverse cross-section of San Diego's citizens. Board members were appointed by the Mayor to serve terms of one year. The Mayor also appointed a high ranking civilian employee as Executive Director to the Board.
Additionally, up to 23 members may be appointed each year as prospective members. These prospective members attend Board meetings and receive training but cannot vote on cases. They are appointed to the voting Board as vacancies occur.
If you are interested in applying for Board appointment, call the Community Review Board Coordinator at 619-236-6296 or email a letter stating your interest in serving and attach a current resume or biography that includes your name, address and phone number to [email protected]. Your name will be put on a list to receive information during the next recruitment period.
Brief Member Profiles
Douglas Case
Chair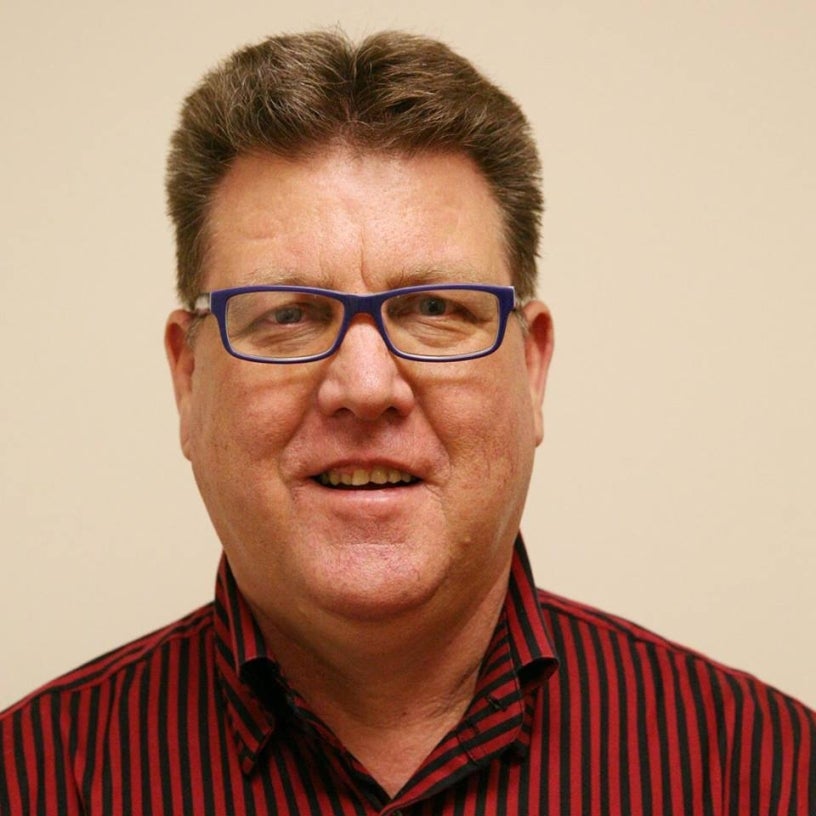 Douglas Case recently retired from San Diego State University where he worked in the Division of Student Affairs for 37 years. He is a dedicated volunteer and has served on both the College Area Community Council and the College Area Community Planning Board. Mr. Case has also held numerous board positions with the San Diego Democrats for Equality, the Gay and Lesbian Alliance Against Defamation/San Diego, Campus Pride, and the American Civil Liberties Union of San Diego and Imperial Counties. Appointed July 23, 2013.
Joe Craver
1st Vice Chair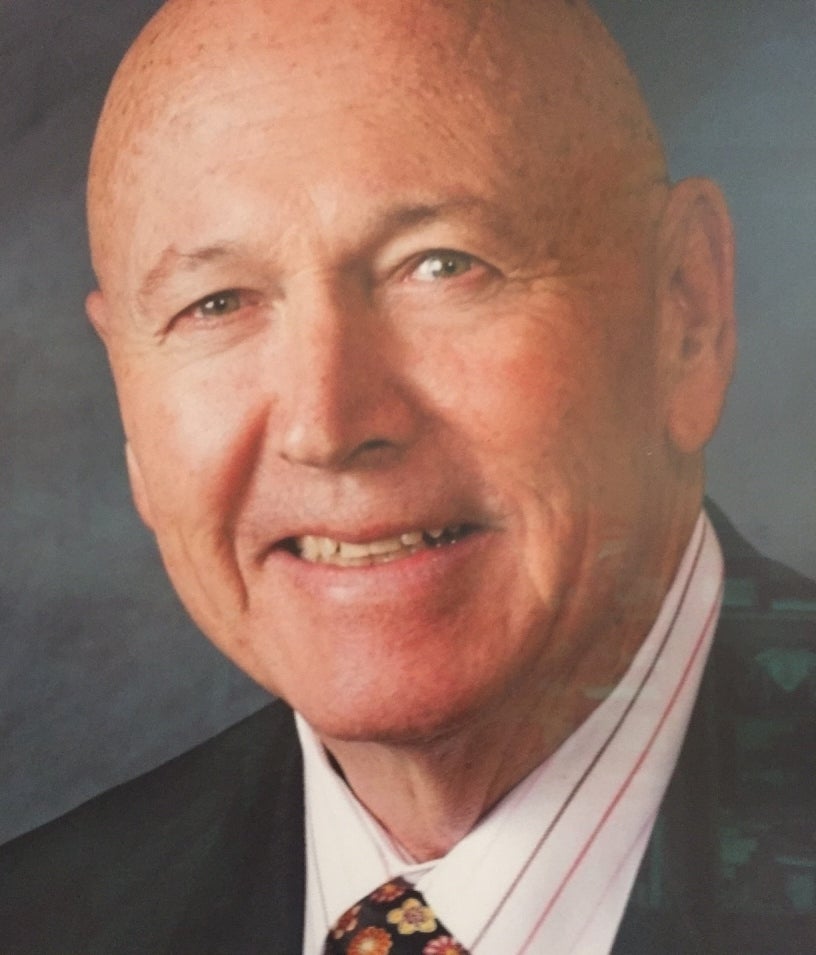 Joe W. Craver is the founder of Galaxie Defense Marketing, a National Marketing company with representation in nine locations nationwide.
Mr. Craver retired as a Colonel in the U.S. Air Force as a highly decorated combat pilot. His awards includes the Silver Star, Distinguished Flying Cross, Air medals, Bronze Star and the Purple Heart. He flew 265 combat mission in Vietnam. He served in the Pentagon where he managed 37 billion dollars of procurement of aircraft, missiles, and spare parts for the Air Force.
Mr. Craver earned his MA from Stanford University and his BS from Arizona State University.
Mr. Craver's 32 years of community involvement includes: Chairman of the San Diego Military Base Realignment and Closure of 1995; Chairman of the Work Force Partnership; Chairman of the San Diego Regional Chamber of Commerce; President of the Holiday Bowl; Chairman of San Diego Convention and Visitor's Bureau; Chairman of the San Diego Airport Authority; CEO of the San Diego American Red Cross, President of the Point Loma Rotary Club; Chairman of the Major Blue Ribbon Review 2002; Chairman of the Public Facilities Authority for San Diego and other Boards and Commissions.
Mr. Craver's Community Awards include: Rotary Club 33; "Mr. San Diego 2010"; San Diego Fleet Week Achievement; Rotary Boy Scouting Achievement, San Diego Boys and Girls Club Achievement Award; San Diego Business CEO of the Year Award and the Life Time Achievement Award, Junior Achievement Man of the Year.
Mr. Craver is married to Rayma-Lew and has one son who is the former President of Science Applications International Corporation (SAIC).
Brandon Hilpert
2nd Vice Chair
Brandon Hilpert is currently director of marketing for a Carmel Valley-based real estate developer. A resident of North Park since 2005, he is active within the community serving on the North Park Planning Committee as Treasurer. He is passionate about community development, sustainability and Labrador Retrievers. He earned a BA in Psychology and Political Science with a minor in Sociology from San Diego State University. Appointed Aug. 24, 2015.
Taura Gentry
Taura Gentry is a native San Diegan and has spent her whole life in San Diego. She is a single parent of a 9-year old daughter. Ms. Gentry is a full time Information Technology Software Programmer and Instructor at UC San Diego. She has been dedicated and involved in the San Diego community since she was a young child. She continues to volunteer her time and service in our community; at all levels. Ms. Gentry is specifically dedicated to the journeys of children in single parent families here in San Diego. Ms. Gentry believes that San Diego has come a long way in terms of the San Diego Police Department and overall community relations. Being exposed to diverse socioeconomic, ethnic, legal, religious, and lifestyle statuses in San Diego adds to her perspective. Ms. Gentry believes that the positive collaborative relationship between the CRB and the San Diego Police can serve as a model nationally and globally. Appointed Aug. 24, 2015.
Diana Dent
Diana Dent is a retired educator from San Diego City School where she taught grades first through sixth for 25 years. Her career was spent in schools in Southeast San Diego and City Heights. Her passion for teaching and learning introduced students to the informal side of learning. She found many opportunities for students to visit museums, attend plays and interact with university professors. She believed that students learned in and out of the classroom, and she worked tireless to provide the many interactive learning events for her students.
Out of the classroom, Diana served as a Peer Coach and Science Staff Developer. Through these positions, Diana was able to introduce teachers to problem-based learning that helped students develop intellectually and emotionally. By using real-world scenarios, challenges, and problems, students gain knowledge and skills that could be applied in a variety of curriculum.
Diana is a member of CalRTA, Women, Inc, and National Sorority of Phi Delta – Delta Upsilon Chapter.
Pieter M. O'Leary
Mr. O'Leary is a graduate of California Western School of Law and represents plaintiffs in legal disputes throughout the state of California. While in law school, Mr. O'Leary was a judicial extern to Associate Justice James A. McIntyre of the California Court of Appeal as well as a certified intern with the California Attorney General's Office in the Criminal Division - appeals, writs, and trials section.  He is also a graduate of the Citizens' Academy offered by the San Diego County District Attorney's office in partnership with the San Diego County Sheriff's Department.  Mr. O'Leary has also volunteered with Volunteers In Parole (VIP Mentors), the Legal Aid Society of San Diego, and other local organizations.  When time permits, he enjoys hiking, swimming, and cycling. Appointed Aug. 24, 2015.
Mary O'Tousa
Mary O'Tousa is a retired corporate executive who led a large benefits consulting practice. In addition to her current volunteer work with the Community Review Board, Ms. O'Tousa manages a reading and writing program for a Juvenile Court and Community School, assists with humane education in the San Diego public school system and provides pet-assisted therapy primarily to at-risk juvenile populations. She is a graduate of the Citizen's Academy offered by the San Diego County District Attorney's office in partnership with the San Diego County Sheriff's Department. Ms. O'Tousa earned her MBA. at the University of Chicago and her BA. at the University of California, Irvine. Appointed Aug. 24, 2015.
Ernestine Smith
Ernestine Smith is a retired nurse for San Diego Unified School District where she assisted in coordinating health services. Ms. Smith worked as a school nurse, teacher of human sexuality and substance abuse, and student counselor. She brings a wealth of knowledge about students and our communities. Appointed July 23, 2013.
Pauline Theodore
Pauline Theodore was a psychologist with San Diego Unified School District for over 30 years. At schools throughout the District, she worked to determine the needs of developmentally delayed individuals and provided training to community centers. Since 2004, Ms. Theodore has been volunteering as a Reserve Probation Officer. In this role, she continues to work with, and help, students throughout San Diego. Appointed July 23, 2013.
Nancy A. Vaughn
Nancy Vaughn is a career computer programmer. She is the founder and President of Pretenders Inc., a very small company specializing in software to simulate Navy shipboard systems. Ms. Vaughn is a 1964 graduate of the College of William and Mary in Williamsburg, Va. A resident of Ocean Beach since 1987, she is an active community volunteer having served on the boards of both Peninsula YMCA (1998-2007) and Ocean Beach Town Council (2005-present). Appointed Feb. 10, 2010.
Martin Workman
Martin Workman is a retired Electrical Engineering Manager. Originally from New York, Mr. Workman served as an electrical engineer specializing in factory automation throughout many parts of the country before coming to San Diego as the Manager of Electrical Engineering for Sony. Mr. Workman is a college graduate, and has served his country in the U.S. Army. After retirement, Mr. Workman worked as an estimator for a local construction company. He is currently helping teach math where his daughter teaches third grade. Appointed July 1, 2012.