Ask a Certified Access Specialist (CASp)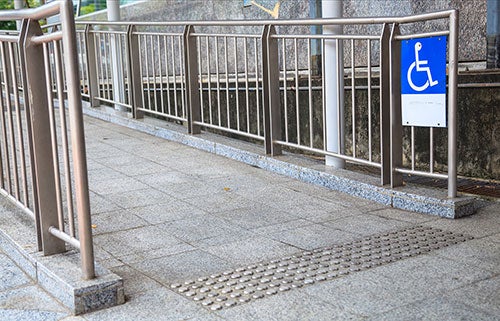 If you have a question concerning the application of the State of California accessibility standards to a specific built environment, space, a building or just simply want to know how the City will interpret an accessibility provision of the California Building Code, ask a Certified Access Specialist(CASp) City official for an answer by submitting your question below.
This service is being provided as a public service free of charge.Please be advised, this free service is not intended to be a comprehensive plan review, nor is it intended to replace the services provided by design professionals, including private CASp consultants, architects, engineers, land-use attorneys andcode consultants among others.
CASp inspectorshave been examined and certified by the State of California as havinga specialized knowledge to apply state and federal construction-related accessibility standards. These professionals will know which standards apply to your property based on the age of your facility and its history of improvements.
PLEASE NOTE: The primary intent of this free service is to provide general answers to questions concerning the application of accessibility standards to a built environment. These regulations are codified in the governing California Building Code, Chapter 11A and 11B. For a more focused analysis of yourspecific project, you can use the Preliminary Review process, as outlined inInformation Bulletin 513.
---
Fields marked with an asterisk (*) are required.