Adams Recreation Center
Register or view available classes
PARENTS NIGHT OUT
3rd Friday of Each Month
5:00 to 7:30 p.m.
Ages 5 to 12
Cost: $5.00 per child
Registration Codes:
    March 16th: 49019
    April 20th: 49020
    May 18th:  49021
SPA NIGHT
Mondays 4:30 to 5:30pm
Ages 6 to 17
Cost: $5.00 per month
Registration Codes:
    March: 47712
    April: 49895
    May:  49896
ZUMBA CLASS
Mondays and Wednesdays
Except the first Wednesday of each month
6:30 to 7:30pm
All Ages
Registration Code: 47713
ARTS & CRAFTS
Tuesdays 4:30 to 5:30pm
Ages 5 to 17
Registration Code: 47714
 
HOMEWORK CLUB:
Tuesday and Thursdays 3:30 to 4:30 pm
All Ages
Registration Code: 47715
COOKING  CLASS
Thursdays 4:30pm – 5:30pm
Ages 8 – 17
Registration Code: 47716
ADULT PILATES CLASS
Thursdays 5:30pm to 6:30pm
Ages 18 & Up
Registration Code: 47717
PLAY PS4
Wednesdays 1:00 to 4:00pm
Fridays 3:30 to 7:00pm
Ages 8 to 17
Registration Code: 47718
ADULT YOGA CLASS
Saturdays 9:30 to 11:00 am
Ages 18 & Up
Registration Code: 47719
SPRING EGG HUNT
Saturday, March 24th, 2018
1:00 to 3:00pm
FREE EVENT!
Current Special Events and Activities
Fun for one, Fun for all! Check out your local recreation center's program guide for more details.
BookNook
The BookNook program is a "take a book, leave a book" gathering place at your favorite recreation center. Share your favorite literature and stories with others.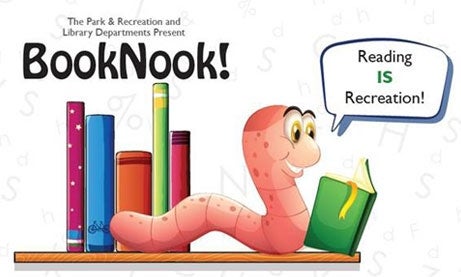 ---
History of the Center
The Adams Recreation Center property was acquired in 1961 and the facility was built in 1987.
---
Directions and Bus Route
From Interstate 15 take the Adams Avenue exit and proceed to Adams Avenue. Turn left. The recreation center is on the left, on the corner of Adams Avenue and 35th Street.
The center is accessible by bus via 

SDMTS Route 11.