Montgomery-Waller Recreation Center
What's Coming
Special Events
Winter Programs *Registration Now Open
Winter programs run from December thru February unless otherwise listed. Check out our complete Winter Program List

here.
Winter Youth Sports:
Basketball League - $20 for whole season (no uniform fee) age groups: 8-10, 11-12, 13-14, 15-16
Highlighted Winter Programs:
Winter Break Camp – December 19th-January 6th 9:00 a.m. to 3:00 p.m.  Cost for the camp is $75 and covers the entire 3 week session including field trips, crafts, activities, sports & games!  The only thing you will need to supply is a bag lunch for your child daily.
Lean Kids Program – Mondays and Fridays 3:30 to 4:30 p.m. - A great opportunity for kids to learn about nutrition, fitness, and living a healthy lifestyle!  Youth ages 6 to 12 will participate in a variety of activities including games, sports, trivia, food tastings, cooking/food prep, and arts & crafts.
Fun Club Tiny Tot Program – Monday, Wednesday, Thursday 11:00 a.m. to 2:00 p.m. only $100 for the whole 3 months (That's less than $1.00 per hour!)
Register Online!
Visit SDRecConnect (link) to conveniently browse a variety of activities offered by the City of San Diego Park and Recreation Department and Recreation councils. It's as easy as One, Two, and Three.
Sign up for an account, find a class or activity, and register!
If you are registering a child for an activity, please do not use the child's information when completing a New Account. Adding family members after successfully creating an account can be completed later.
Please note: An email which includes a confirmation message will be sent after you sign up a new primary account. It is possible the email may go to your junk or spam folder.
The email will include a special first-time activation link. You will not be able to use your new account until you've used this special link!
If you need assistance, please see the Frequently Asked Questions link at the bottom of the SDRecConnect website.
Current Special Events and Activities
Fun for one, fun for all! Check out your local Recreation Center's program guide for more details.
BookNook
The BookNook program is a "take a book, leave a book" gathering place at your favorite recreation center. Share your favorite literature and stories with others.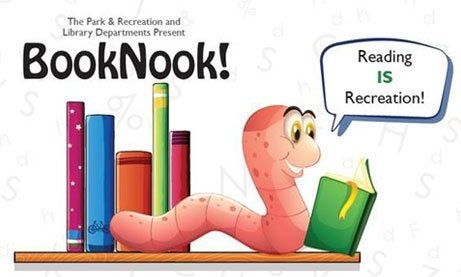 Facility Closures
Veteran's Day (November 11)
Thanksgiving Day (November 24)
---
History of the Center
On August 28, 1883, John Montgomery became the first person to achieve a controlled flight when he launched his glider aircraft from a hillside in Otay Mesa. In 1950, a silver, 90-foot wing from a World War II Consolidated B-24 Liberator bomber was dedicated to this site, and in 1964 the family of Luckie Waller donated a parcel of land next to the site for a park named after her son.
---
Directions and Bus Route
From Interstate 5 south take the Coronado Avenue exit and turn left. The center is at 3020 Coronado Ave.
From Interstate 805 south take the Palm Avenue exit and turn right. Travel west until you come to Beyer Boulevard. Turn left on Beyer and then turn left again on Coronado Avenue. The center is at 3020 Coronado Ave.
The center is accessible by bus via SDMTS Routes 929 and 932.