Previously On View @ Central
All exhibitions at Central are a collaboration between the San Diego Public Library and the City of San Diego Commission for Arts and Culture.
---
A Method for Reaching Extreme Altitude
May 26 - Sept. 16, 2018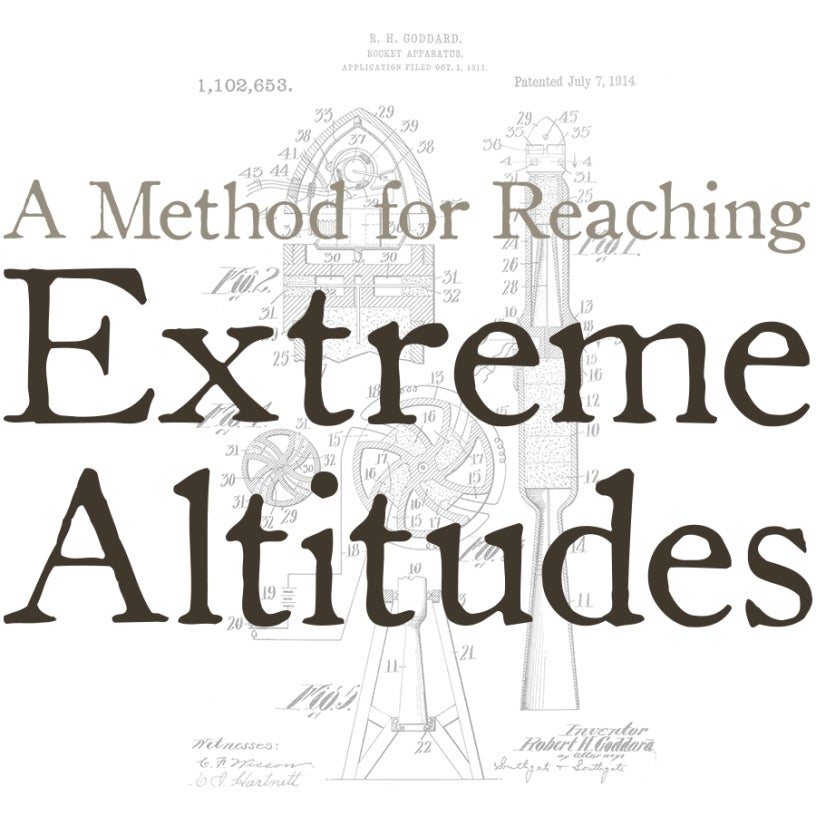 Featuring the work of eight San Diego artists exploring space art, ranging from scientific to science fiction and otherworldly curiosities. Artists Adam Belt, Matthew Bradley, Sheena Rae Dowling, Andrew McGranahan, Arzu Ozkal, Cheryl Sorg, Jones von Jonestein, and Melissa Walter traverse the outermost reaches of space through diverse mediums and concepts. Their creativity, paired with their search for knowledge, exemplifies the human desire to understand the world and universe we live in.
---
Feb. 10 - May 6, 2018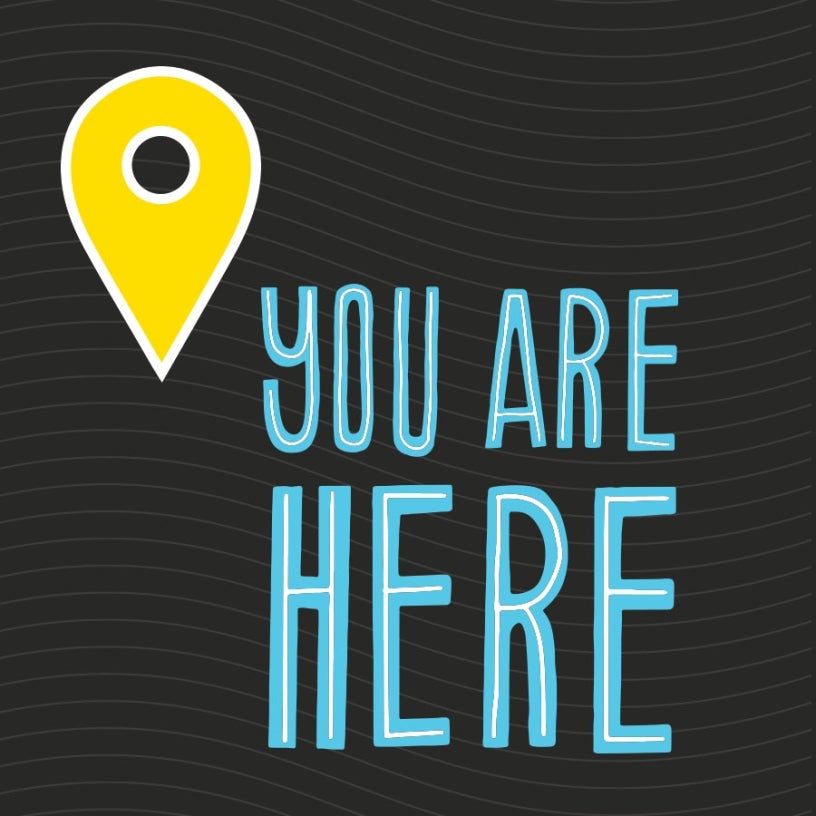 The creative energy from within San Diego-area higher education art departments was shifted off campus to the Central Public Library. Diverse works were created by instructors and students in a range of mediums such as painting, mixed media, ceramics, and photography.
Participants included 26 artists representing 13 universities and colleges: David Avalos/Martha Gil, California State University - San Marcos; David Adey/Matthew J. Mahoney, Point Loma Nazarene University; Matthew Hebert/Liz Koerner, San Diego State University; Monique van Genderen/Maya Grace Misra, University of California, San Diego; Brianna Rigg/Bryan Reid, University of San Diego; Jennifer Anne Bennett/Christian Garcia-Olivo, Grossmont Community College; Xuchi Eggleton/Larissa Lopez, Cuyamaca Community College; Siobhán Arnold/Benjamin Poarch, MiraCosta College; Sasha Koozel Jonestein/Corina Bilandzija, Palomar Community College; Wayne Hulgin/Niki Ito, San Diego City College; Wendell M. Kling/Tim Penney, San Diego Mesa College; Jessica McCambly/Hanna Hunter, San Diego Miramar College; Perry Vasquez/Jorge Mendez, Southwestern College.
---
Sept. 23 – Dec. 31, 2017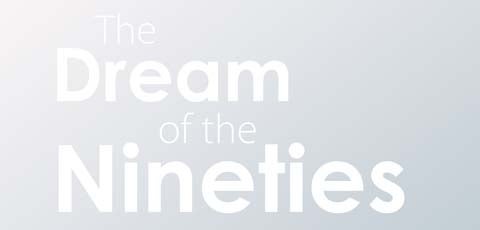 At the end of the 20th century, photographers were keenly aware of the emergence of digital media. This exhibit showed the work of nine San Diegans who used a range of photographic materials and processes to explore the boundaries of expression at the end of the analog era. Eric Blau, Walter Cotten, Steven DePinto, Annette Fournet, Suda House, Richard Lou, James Luna, Han Nguyen and Philipp Scholz Rittermann were all represented.
---
Weather on Steroids: the Art of Climate Change Science
June 10 - Sept. 3, 2017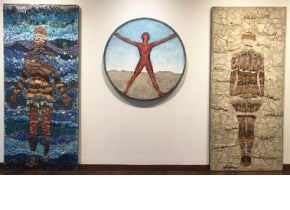 Artistic and scientific perspectives merged for a visual dialogue about climate change and the effect of variable weather on local communities.  Responding to research from climate scientists at Scripps Institution of Oceanography, visual artists created subjective images of the planet's upset balance and the impact of extreme weather.
Organized by the La Jolla Historical Society; curated by Tatiana Sizonenko and Science Consultant Alexander Gershunov.  Participating artists: Tiersa Cosaert, Judit Hersko, Cheryl E. Leonard, Dana Montlack, Lilleane Peebles, Oscar Romo, M. Luna Rossel, Eva Struble, Paul Turounet, Ruth Wallen and Allison Wiese.
---
Print Culture: Midcentury Modern Graphic Design in San Diego
December 10, 2016 – May 7, 2017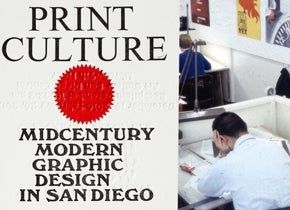 Print Culture showed fine graphic design created primarily in the 1950's and '60s by professional San Diego artists, many of whom made their living in the defense industry. Some of the works were produced for employers like Convair and NEL, others the artists created for their own purposes, such as greeting cards or print materials to promote their own work. Print Culture was more than an art experience; it was a study of graphic techniques from another era and a lesson in our region's history. Curated by Dave Hampton, featured artists included Bob Matheny, Tom Gould, Bill Noonan, John Baldessari, James Boynton, Barney Reid and Jim Sundell.
---
Intersecting Lines: The 11th Biannual Drawing Show
September 24 – November 27, 2016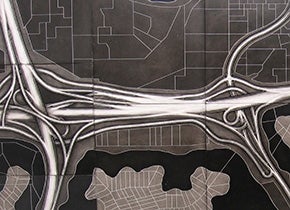 We humans have put ideas into form since the Stone Age. Drawings – scribbles and doodles to sketches and diagrams -- help make our ideas tangible and explain what words cannot. For studio artists, drawing is a fundamental skill, yet the concepts and media they explore and employ are limitless. This show offered thought-provoking, powerful works: anatomy lessons testified to an artist's prolificacy, collaborative drawings served as artifacts of complex community investigations, figurative work referred to pop culture, political debates and the built environment.  Featured artists: Joyce Cutler-Shaw, Dominic Paul Miller, Todd Partridge, Regan Russell, Barbara Sexton. 
---
First Folio! The Book That Gave Us Shakespeare
June 4 – July 7, 2016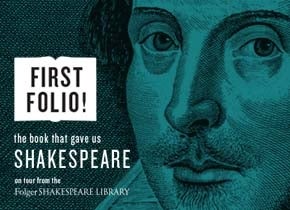 In 1623, Shakespeare's friends collected the Bard's works and published them in a single volume, known as The First Folio. Without it, 18 plays, including Macbeth and The Tempest, could have been lost. Today, the First Folio is considered one of the world's most important books with only 235 surviving.  The San Diego Public Library and The Old Globe co-hosted the Folio in its only California stop on a national tour organized by the Folger Shakespeare Library, Washington, DC.  More than 10,000 visitors viewed the First Folio free of charge in the Art Gallery.
---
Portrait of Pomeroy
March 12 – May 15, 2016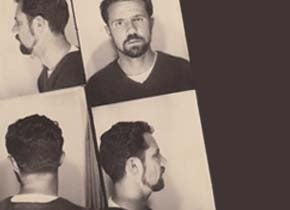 Library visitors were given access to one of the best-kept secrets of the San Diego art community: Walter Pomeroy's extensive private collection of works by local artists of the 1950s and 1960s.  Pomeroy encouraged young contemporary artists by purchasing from them directly. The resulting collection represents a who's who of San Diego contemporary artists of the period. Curated by Dave Hampton, artists featured included Martha Alf, John Baldessari, Don Borthwick, Fred Cooper, Dan Dickey, Michael Dormer, Don Dudley, Robert Fries, Ethel Greene, Harold Gregor, Tom Gould, Ed Hatten, Fred Holle, Marj Hyde, Ellis Jacobson, Frank Jones, Dudley Kendall, Sheldon Kirby, Donna Leavitt, Mary Ellen Long, Mark-Elliott Lugo, Bob Matheny, Cliff McReynolds, Richard Allen Morris, Barney Reid, Sarah Roberts, Guy Williams, and Jackson Woolley.
---
Significant Others 
December 19, 2015 – February 28, 2016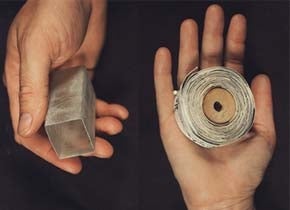 Significant Others was an exhibition of work from eight San Diego artists making up four married couples. The artworks on view were as diverse as the dynamics in each relationship.  Some couples chose to work as collaborators; others pursued distinctly independent artistic practices and aesthetics.  Featured artists included Jean Lowe and Kim MacConnel; Jessica McCambly and John Oliver Lewis; Debby and Larry Kline; and Anna O'Cain and Richard Keely.
---
Rainmaker
September 19 – November 29, 2015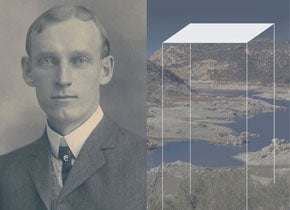 Works in this exhibit commemorated an unusual moment in our arid region's history and explored the element of water: its presence and absence, its mystery and allure, and the futility and absurdity of our attempts to control it.  In 1915, San Diego's City Council accepted Charles Hatfield's offer to make rain; it then poured more than 30 inches in four weeks, wiping out dams, homes and bridges.  In 2015, twelve San Diego artists filled the gallery with watery sounds, sculpture, painting, poetry, photography, video and digital animation.  Artifacts related to Charles Hatfield were also on view. The exhibition was curated by Susan Myrland and featured Adam Belt, Roman de Salvo, Michael Field, Lisa Hutton, Gabriel Kalmuss-Katz, Dominic Paul Miller, Margaret Noble, Scott Polach, Eva Struble, Joshua Tonies, Jim Wilsterman, and Sheldon Wood.
---
The Art of Comic-Con
June 20 – September 6, 2015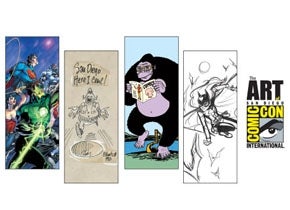 Since the first convention held in San Diego 45 years ago, Comic-Con has been bringing together comics, movie, and science fiction fans, and creating a lot of great art along the way. Providing unprecedented access to original art by over 60 comics artists, The Art of Comic-Con traced the history of Comic-Con through art and provided a sneak peek into the evolving process of creating comic art. Drawing from Comic-Con's archives, the exhibition highlighted how art serves as an integral tool in promoting the organization's mission of creating awareness of, and appreciation for, comics and related popular artforms.
---
[UN]BOUND: Artists' Books from the Athenaeum Music and Art Library
January 31 – May 31, 2015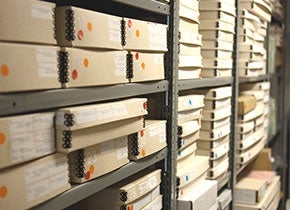 In 25 years of collecting, the Erika and Fred Torri Artists' Books Collection at the Athenaeum has grown into an important resource for artists, researchers, and presses. In this exhibition, visitors had access to more than 50 of the Athenaeum's rare and diverse books by 36 artists. From conceptual books of the late 1960s to 1970s to fine press limited editions and book objects, [UN]BOUND offered an unprecedented opportunity to discover the book as both object and idea in the hands of San Diego artists.
---
Hiding in Plain Sight: Eight Voices in Contemporary Photography
September 6, 2014 – January 11, 2015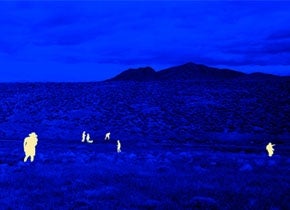 Hiding in Plain Sight examined the evolving state of contemporary photography, as new tools and new media inspire artists to rethink traditional photographic processes.  Using techniques of collage, photographic sequencing, time, and persistence of vision, artists showed how the 175-year-old medium has been shaped into its present form and suggested that it is at the dawn of a new era. Curated by scott b. davis, featured artists included Andy Cross, Amanda Dahlgren, Judith Fox, John Brinton Hogan, Michael Mulno, Han Nguyen, Scott Polach, and Rebecca Webb.
---
Intersecting lines: The Tenth Invitational Drawing Show
April 26, 2014 – August 24, 2014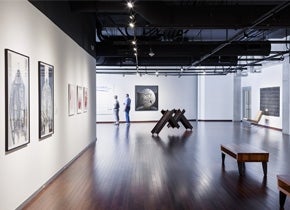 Drawing is deeper than lines on a surface, as demonstrated by the convergence of concept, media and process visible in this show.  Seven artists challenged assumptions about the medium by working with unexpected materials, such as cut paper, acrylic and glass, as well as the traditional charcoal, ink and graphite. Featured artists included Joshua Eggleton, John Halaka, May‐ling Martinez, Jessica McCambly, Bhavna Mehta, Herbert Olds, and Marisol Rendón.
---
Renewed: A Short Story about the San Diego Public Library's Visual Arts Program
Sept. 30, 2013 – March 29, 2014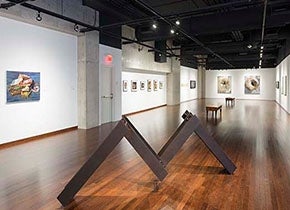 The first Gallery exhibit in San Diego's new Central Library celebrated the past success of the Public Library's Visual Arts Program, and marked a new beginning.  The VAP was created by Mark-Elliot Lugo in 1997 and curated by him until 2012.  The program demonstrated the library's role as a cultural institution embracing a broad range of disciplines while helping San Diego's mid‐career and older professional artists achieve wider attention.  The exhibition was curated by Kathryn Kanjo and featured artists who previously exhibited in the Visual Arts Program, including Faiya Fredman, Suda House, Jeff Irwin, Gail Roberts, Philipp Scholz Rittermann, Lynn Schuette, Ernest Silva and Vicki Walsh.