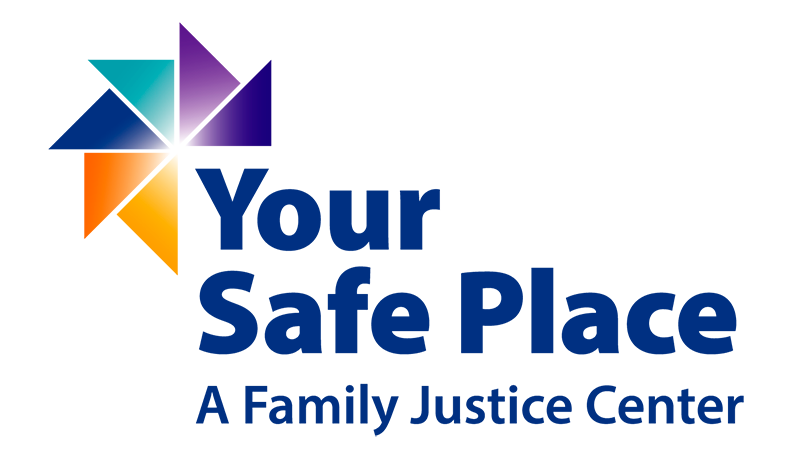 How can Your Safe Place help?
At Your Safe Place, we work with a team of dedicated community partners and volunteers to provide confidential, comprehensive services free of charge. Our services include:
Your Safe Place's first priority is to keep clients and their families safe. Our specially-trained Client Care Coordinators work with clients to create personalized safety plans that fit the unique needs of each individual we serve. A key to safety planning is ensuring clients who may need to flee dangerous situations have the resources they need to escape. We offer emergency overnight bags, clothing, hygiene kits, and assistance with VINE.
At Your Safe Place, we understand that meeting basic needs and attaining financial stability are key to ultimate freedom. Our team assists clients in finding shelter and accessing WIC, CalFresh, Calworks, public transportation, and other federal and state resources. Our financial independence and confidence-building programs help our clients achieve stability and build their self-esteem to create the life they want.
Recognizing the extreme risk posed by abusers with guns, Your Safe Place protects clients by obtaining Gun Violence Restraining Orders to remove firearms from dangerous situations before a tragedy occurs. With the help of our specialized team of attorneys and support staff, clients can access lifesaving GVROs to quickly remove guns from their perpetrators and traffickers.
With help from our community partners, Your Safe Place provides legal assistance to our clients seeking Domestic Violence Restraining Orders, Gun Violence Restraining Orders, immigration assistance, family court assistance (custody of children, support, divorce, paternity, name change), and requests to make addresses confidential.
Your Safe Place offers remote court appearance rooms where clients can participate in hearings using our office space and computers. During hearings, Your Safe Place staff provides emotional support to clients.
Your Safe Place believes every client deserves to live a fulfilling life free from violence.  Our community partners provide individual and group therapeutic services to help clients ages 3 and older heal and move on. Your Safe Place provides a support group for men and those identifying as a man (ages 17+) experiencing violence, as well as counseling specific to those experiencing sex trafficking.
At Your Safe Place, we believe in protecting children and supporting their development. With our partners and volunteers, we help build family resiliency through limited child watch services, educational activities, and parenting support programs.
Your Safe Place and its partners provide professional services to care for clients and to help prevent and treat alcoholism and drug addiction. We work together to help clients heal and break free from addiction.
Compassionate and specially trained nurses offer forensic medical examinations to clients who have experienced domestic and sexual violence. If a client wishes to seek justice through the criminal process, evidence is often necessary for prosecution. The forensic nurses at Your Safe Place are uniquely trained in evidence collection and also treat each examination with sensitivity and dignity.  
With client consent, Your Safe Place helps clients get copies of their police reports from the San Diego Police Department's Domestic Violence Unit, find out the status of criminal cases, get copies of Criminal Protective Orders, file restitution (financial loss) applications, or meet with prosecutors or detectives. We assist clients in preparing for court in our mock courtroom and by providing professional clothing.
Working with our dedicated community partners, Your Safe Place serves the unique needs of survivors of sex trafficking. We offer legal support to help individuals remove trafficking-related criminal charges from their records, change their names, obtain advice on child custody and divorce proceedings, and secure restraining orders. Your Safe Place also offers connections to counseling, critical social services, and access to career training to help individuals heal and move forward.
Restoring confidence and dignity to survivors through their wardrobes is essential to the healing process. Our team works with each survivor–children and adults-at Your Safe Place to carefully prepare personalized wardrobes to rebuild their self-esteem and help them achieve their personal and professional goals.  
Your Safe Place believes in whole person wellness and we offer our clients health and well-being services such as nutrition and family wellness programs, healthy teen and adult relationship education, self-care information and tools, literacy assistance, and access to Balboa Park's museums.
Your Safe Place also has a confidential advocate available for clients involved in the military who can identify and explain available military benefits. 
Your Safe Place: 619-533-6000 (Monday – Friday, 8:00 a.m. - 4:00 p.m.)
1122 Broadway, 2nd Floor, San Diego, CA 92101
If this is an Emergency, please call 911
Sign up for Our Weekly Newsletter