Build Better SD is a citywide initiative to enable the faster delivery of
public spaces and buildings equitably and sustainably across San Diego.
WHY?
Inequitable planning policies and the lack of equitable funding tools have resulted in significant disparities in funding for parks, libraries, public streets and other public spaces. Under the current structure, funds are locked into place by community boundaries. This has resulted in wealthier communities receiving more infrastructure investments, while traditionally disadvantaged communities have received significantly less funding for these spaces and services.
There are significant infrastructure needs across the City and approximately $222 million are unable to be spent within the current structure in areas with the greatest need. Community funds are insufficient to fund existing planned projects. Build Better SD will help fund public spaces and facilities faster and more efficiently by expanding to a citywide model.
One City, Two Realities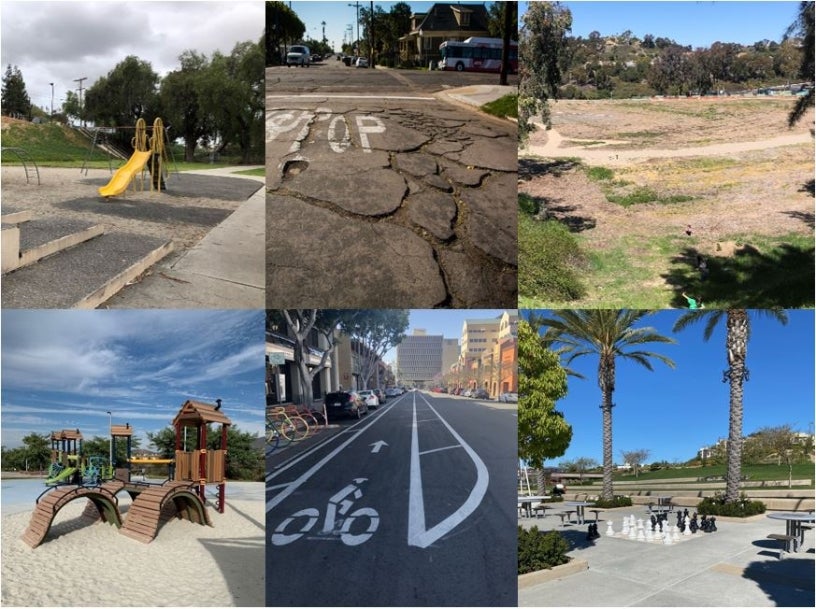 Playgrounds, Mobility & Transportation, and Parks
Envisioning Build Better SD
Build Better SD is a citywide initiative to support the City of San Diego's equity, access, conservation and sustainability goals. This initiative will set clear policies intended to create more opportunities for innovative, culturally relevant and interactive public spaces by prioritizing investments in areas where the needs are greatest—streamlining the delivery of more infrastructure, to more people, more quickly. To learn more about these disparities view the story map for this initiative.
Parks for All of Us, adopted by City Council on Aug. 3 of 2021, initiated a more equitable funding system for parks, recreation, and trails, by creating a citywide scaled fee for new parks throughout the City, prioritizing those with the greatest need. Build Better SD is an extension of Parks for All of Us so that we have equitable, need-based, comprehensive funding for not only parks, but all public spaces, including libraries, streets, pedestrian and bike facilities, as well as other gathering spaces.
Build Better SD prioritizes the delivery of: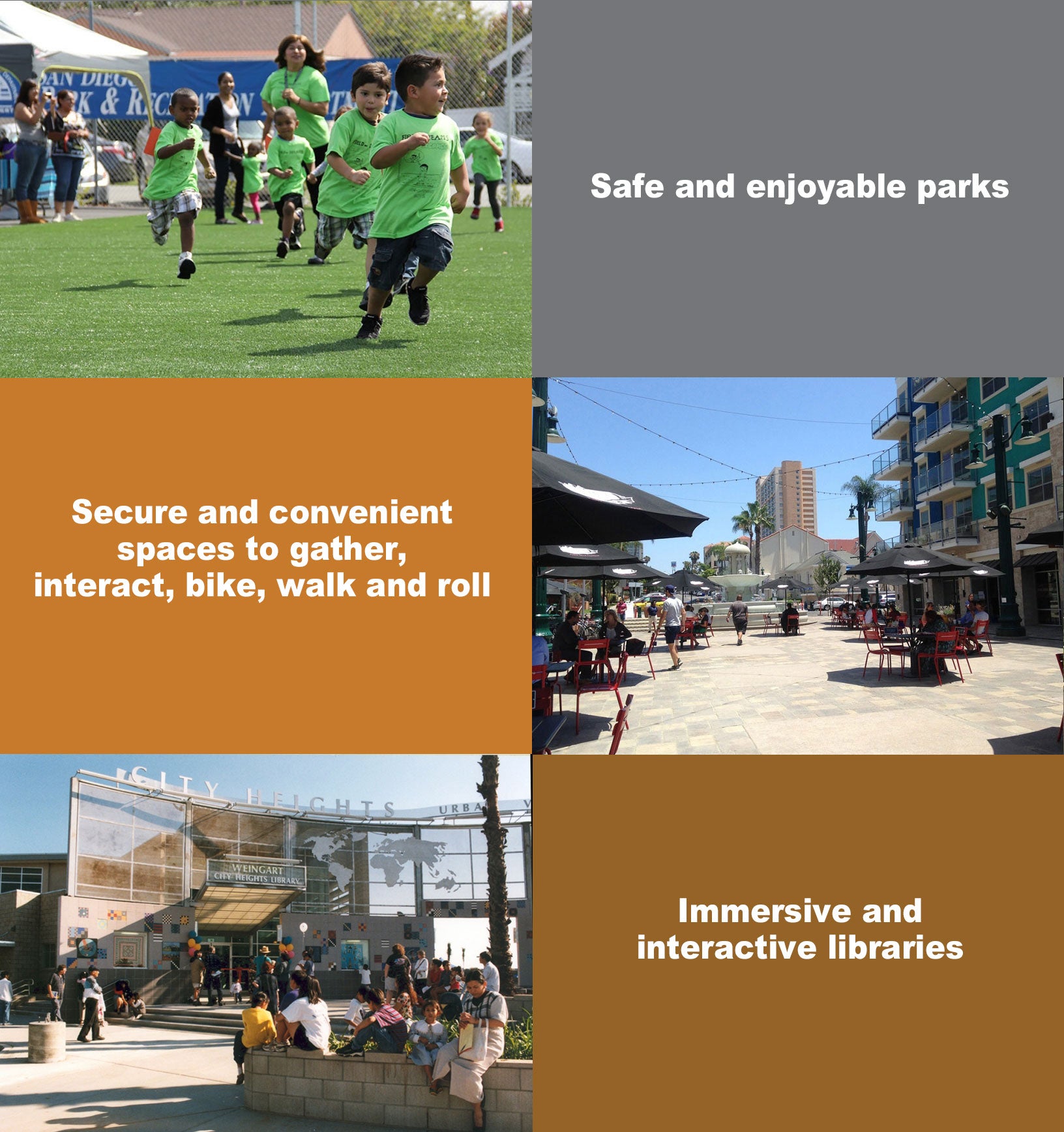 How to Make Build Better SD a Reality

Align the City's General Plan with new policies that will prioritize investments in areas with the greatest needs and create opportunities to gather valuable community input. This will ensure public spaces and facilities truly meet the needs of those they are intended to serve and can be delivered to more people more quickly.

Amend the San Diego Municipal Code to implement these new policies that promote more investments in public spaces for all the people that live, work and play in the City.

Improve the Regional Transportation Congestion Improvement Program to align with the City's vision to create neighborhoods where people can safely and enjoyably bike, walk, roll or take transit, and to produce housing units of all sizes.

Update Development Impact Fee structure to streamline public investments and further equitable policies, with an emphasis on prioritizing investment in neighborhoods with the greatest needs and delivering more infrastructure to more people, more quickly.
Existing Challenges
The City currently sets and collects development fees for each individual community to support public spaces and buildings. This can be challenging as it restricts funds, resulting in:
Delays as well as projects that cannot be fully funded.
Inequitable investments.
Funds that vary greatly between communities.
$222 million dollars currently unable to be spent efficiently.
One City, Two Realities
Similar to Parks For All of Us, this initiative will facilitate the creation of a citywide infrastructure funding program. This will ensure that projects are prioritized and funded in a streamlined manner to efficiently address the infrastructure gaps of areas with the greatest needs, which will result in delivering infrastructure faster across the City.
This initiative will create a standardized Citywide fee for new development to streamline public investments with an emphasis on:
Addressing historical investment inequities.
Delivering infrastructure to areas with the greatest needs faster and more efficiently across the City.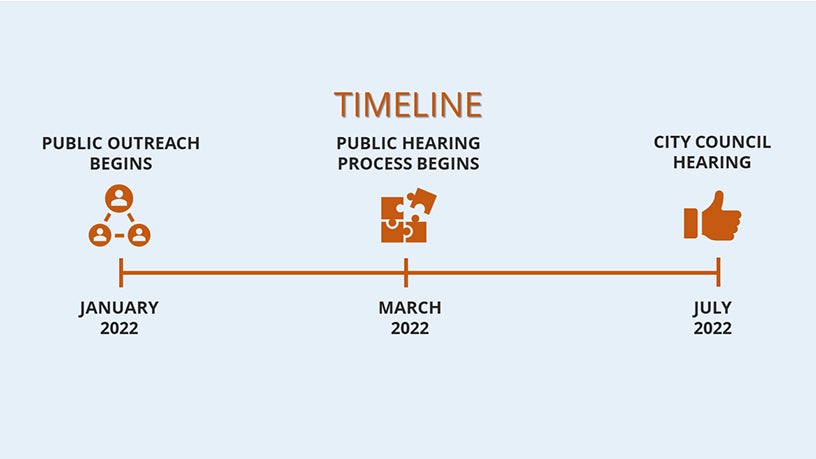 ---
Get Involved & Stay Connected!
---