Benefits & Responsibilities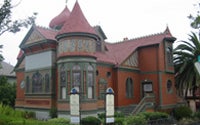 The City of San Diego recognizes the benefits of historical resource preservation to the community as well as to individual property owners. Preservation efforts stabilize neighborhoods and promote cultural tourism as well as offer a wide range of other benefits. Below is a list of benefits of historical preservation.
Historic preservation...
Protects the unique history, architecture, or character of a community
Provides the "competitive edge" of place differentiation and community livability
Enhances quality of life
Provides a sense of neighborhood and community pride
Is compatible with established land use patterns
Stabilizes or increases property values
Encourages public reinvestment
Stimulates private investment
Encourages small business formation
Maintains or enhances tax revenue collections
Provides housing and jobs
Is an incremental economic development strategy
Attracts and retains high tech corporate headquarters
Nourishes cultural organizations, non-profits and entrepreneurs
Generates heritage tourism
Attracts new residents
Is environmentally responsible
Reduces construction debris in landfills
Uses existing infrastructure
Reduces commute time and cost
Reduces air pollution and traffic congestion
Reinforces prior public and private sector investments
Discourages sprawl
Conserves farmland, open space and endangered habitat
Reduces the need for additional roads, sewers, and utilities in outlying areas
Establishes strong community ties
Enhances community problem solving and consensus making ability
Strengthens communication between neighborhoods and city hall
Provides a sense of time and place
Stabilizes neighborhoods
Provides technical assistance to homeowners, property owners and business persons
Promotes Business Improvement Districts or Main Street programs that provide resources for marketing and promotion, trash collection, graffiti removal and increased public security
Increases neighborhood population diversity -in types of ethnicity, occupations, age, and income
Assists neighborhood economic diversity by providing low cost space for small businesses
Provides long-term assurance to property owners, lenders and investors that inappropriate, or out-of-scale, buildings will not be built in a historic district
Increase the composite values of the sum of ALL the properties within the district
Protects from wild swings in the real estate market
Promotes active community participation
Historic neighborhoods have...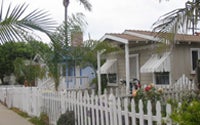 A diversity of housing sizes, quality, price range and configuration
Nearby employment centers
Goods and services within walkable distances
Established social infrastructure-schools, churches, hospitals, social agencies and neighborhood organizations
Property Owner Benefits
Property owners often perceive that the value of their asset is confined within their property line boundaries. However, the value of real estate is intensively interrelated with what is beyond the property boundaries. When a historic building is maintained and periodically rehabilitated, the financial benefits accrue not only to the owner but to adjacent building owners, nearby businesses and local government.
Other benefits for property owners of historical sites are financial incentives, including:
Federal tax rehab credits (for National Register listed properties)
Façade Improvement programs
Design assistance
Property tax reductions(Mills Act)
Unoccupied Historical Sites Minimum Maintenance Guidelines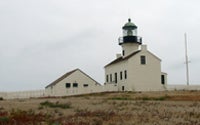 While the word maintenance conjures tasks of scrubbing, cleaning, polishing, dusting, scraping, sanding, painting - its critical importance in the preservation of historic resources should not be overlooked. Maintenance is preservation. All too often, serious preservation problems arise because ordinary, routine maintenance has been deferred or is nonexistent. With regular maintenance, the life of a structure or resource can be measurably extended without the loss of historic fabric. Maintenance of historical resources deserves consideration from property owners and other responsible entities. If a resource is to be preserved, adequate planning and funding is required for all maintenance needs.

Minimum Maintenance Standards
How to rehabilitate a Designated Historical property, or one that is 45 years old or older
If you own a structure that is over 45 years of age, that you would like to modify in some way, there may be historical guidelines that you must follow [or may want to follow] depending on your situation. The options for seeking guidance from the Historical Resources staff are outlined in the

staff assistance procedure.
Have more questions?
Visit our Historical Resources Frequently Asked Questions section, for more information on responsibilities and benefits of historical designation.