General Information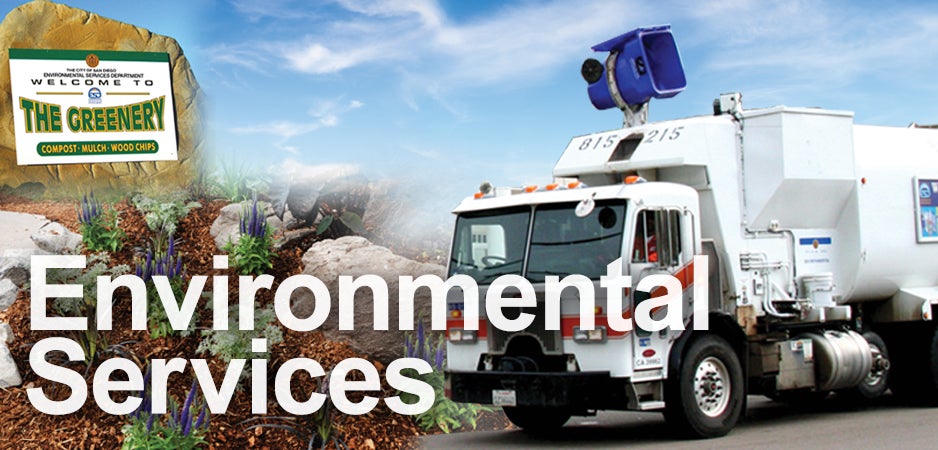 The Environmental Services Department ensures that City of San Diego residents are provided with a clean and safe environment. The Department pursues waste management strategies that emphasize waste reduction and recycling, composting, and environmentally sound landfill management; oversees the City's energy use and programs; and explores innovative options to increase energy independence, renewable energy, and sustainability.
The Collection Services Division provides weekly residential refuse collection, biweekly collection of recyclables and greens, and collection and maintenance of street litter containers in business districts.

The Disposal & Environmental Protection Division operates a full-service landfill and organic recycling facility at the Miramar Landfill; maintains eight closed landfills and eight inactive burn sites; ensures regulatory compliance of the City's underground fuel storage tanks; and provides household hazardous waste education and outreach.

The Energy & Sustainability Division implements the City's energy conservation and renewable energy programs, sustainability initiatives, and manages the City's energy budget.

The Waste Reduction Division is responsible for zero waste planning; provides education, training, and programs for residents and businesses; enforces solid waste and recycling codes; and conducts illegal dump abatements and community cleanups.
If you have questions, contact Environmental Services at 858-694-7000 or email [email protected]