La Jolla Shores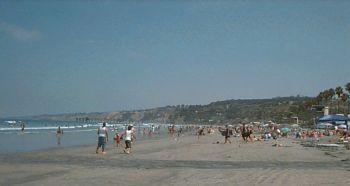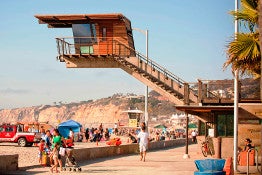 La Jolla Shores is a sandy beach approximately 1 mile long located in the community of La Jolla. In summer, waves at this beach are usually the most gentle of all San Diego beaches.
La Jolla Shores is adjacent to the San Diego La Jolla Underwater Park Ecological Reserve. Fishing and removal of objects from this area is prohibited and possession of game is unlawful.
Many novice scuba classes are held at La Jolla Shores.
La Jolla Shores is one of nine beaches that has permanent lifeguard stations patrolled by San Diego Lifeguards.
Amenities and Regulations
Click on icon for explanation
For other questions or concerns, call (619) 221-8899 or email SDLG@sandiego.gov