Balboa Park Activity Center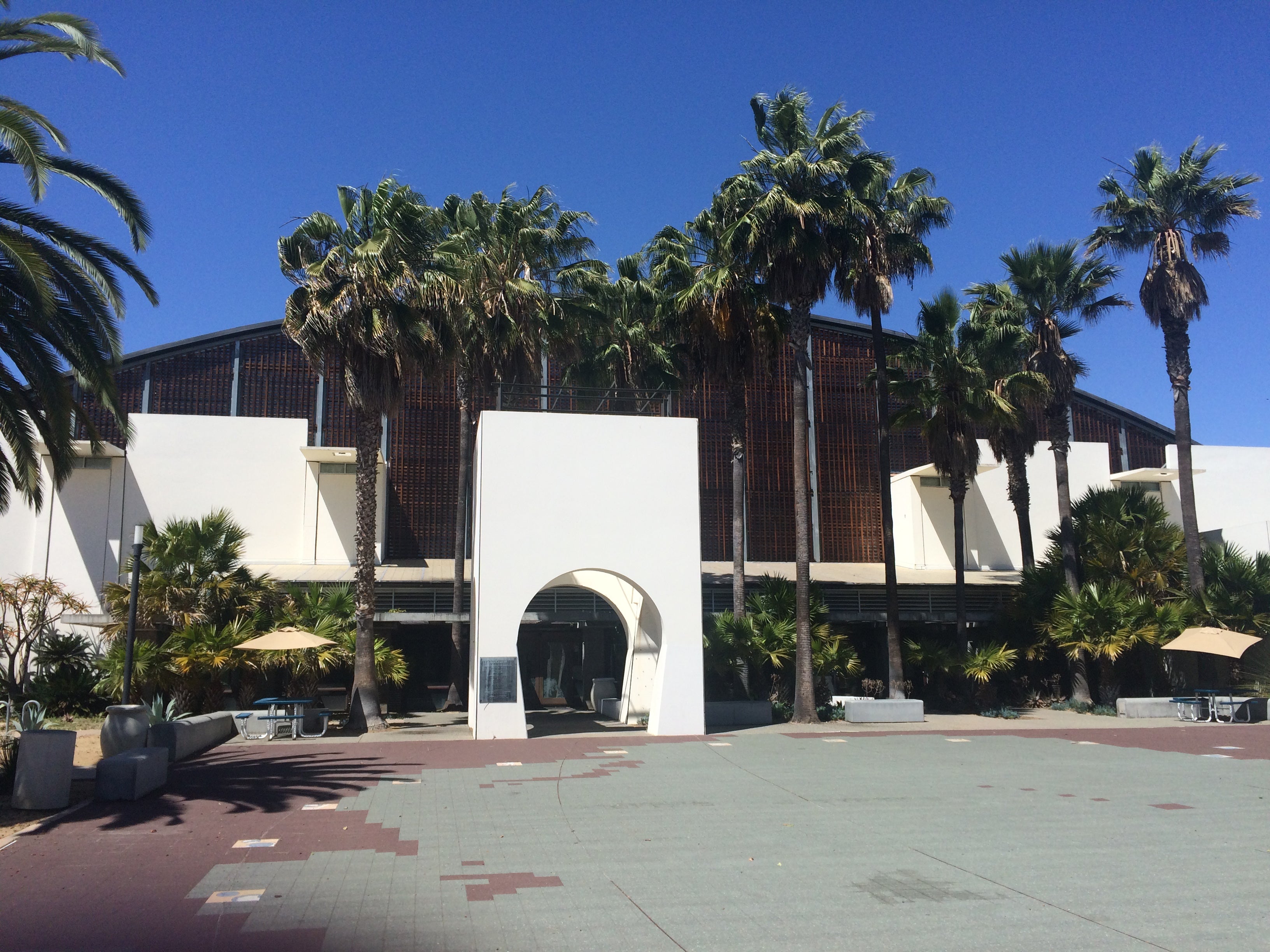 What's Coming
The Balboa Park Activity Center is a multi-purpose gymnasium built to accommodate badminton, table tennis, volleyball and other events, including regional, state and national tournaments. The Greater San Diego Science and Engineering Fair and a variety of tournaments for people with disabilities are also held at the Balboa Park Activity Center. Basketball is available at the Municipal Gymnasium in Balboa Park.
Register Online!
Visit SDRecConnect (link) to conveniently browse a variety of activities offered by the City of San Diego Park & Recreation Department and Recreation councils. It's as easy as One, Two and Three.
Sign up for an account, find a class or activity, and register!
If you are registering a child for an activity, please do not use the child's information when completing a New Account. Adding family members after successfully creating an account can be completed later.
Please note: An email which includes a confirmation message will be sent after you sign up a new primary account. It is possible the email may go to your junk or spam folder.
The email will include a special first-time activation link. You will not be able to use your new account until you've used this special link!
If you need assistance, please see the Frequently Asked Questions link at the bottom of the SDRecConnect website.
Current Special Events and Activities
Fun for one, Fun for all! Check out your local Recreation Center's Program guide for more details.
BookNook
The BookNook program is a "take a book, leave a book" gathering place at your favorite recreation center. Share your favorite literature and stories with others.
Restorative Yoga Class and Wellness Program: FREE!
Every Monday and Thursday, from 6:15 to 7:15 p.m., each class is limited to eight students. Sign up at Balboa Park Activity Center front counter. Ages 18 years and older, beginner friendly. Restorative poses help relieve the effects of chronic stress. Each restorative sequence is designed to move the spine in all directions. Restorative Yoga alternately stimulates and soothes the organs. The Wellness Program will provide weekly nutritional Quick Tips, Recipes and Active Tips. Once a month a Certified Nutritionist will visit the class to provide Healthy Tips and Handouts. Please bring a towel and water!!
Table Tennis Lessons by Borko
$260 singles (for three weeks, six classes), Mondays and Fridays, ages 5 years and older. Contact the instructor to schedule the lessons. Borko (619) 962-1956.
---
History of the Center
The 38,000-square-foot activity center represented the first new large construction in Balboa Park since the 1960s. Beautiful landscaping, public art and spacious outdoor plazas at the north and south end of the building provide excellent locations for picnics, public gatherings and special events.
---
Directions and Bus Route
The Activity Center is on the right at the corner of Park Boulevard and Inspiration Point Way in Balboa Park.
From Interstate 8, take state Route 163 south. From state Route 163 south, take the Park Boulevard exit and make a left onto Park Boulevard.
From Interstate 5 south, take the 10th Avenue exit to "A" Street. Turn left onto "A" Street, and then turn left onto 12th Avenue. 12th Avenue becomes Park Boulevard.
From Interstate 5 north, take the 10th Avenue exit to "A" Street. Turn left onto "A" Street, and then turn left onto 12th Avenue. 12th Avenue becomes Park Boulevard.
From state Route 94 west, take the 25th Street exit. Turn right onto 25th Street. Turn left onto "B" Street, then turn right onto 12th Avenue. 12th Avenue becomes Park Boulevard.
Parking for the Activity Center is located in the large old Naval Hospital Parking Lot, which may be accessed from Inspiration Point Way off of Park Boulevard. Parking is free.
The center is accessible by bus via SDMTS Route 7.
For other questions or concerns, see the Frequently Asked Questions, call (619) 525-8213 or use the My Park web comment form.