Dolores Magdaleno Memorial Recreation Center
Register Online!
Visit SDRecConnect (link) to conveniently browse a variety of activities offered by the City of San Diego Park and Recreation Department and Recreation councils. It's as easy as One, Two, and Three.
Sign up for an account, find a class or activity, and register!
If you are registering a child for an activity, please do not use the child's information when completing a New Account. Adding family members after successfully creating an account can be completed later.
Please note: An email which includes a confirmation message will be sent after you sign up a new primary account. It is possible the email may go to your junk or spam folder.
The email will include a special first-time activation link. You will not be able to use your new account until you've used this special link!
If you need assistance, please see the Frequently Asked Questions link at the bottom of the SDRecConnect website.
Current Special Events and Activities
Fun for one, fun for all! Check out your local Recreation Center's program guide for more details.
BookNook
The BookNook program is a "take a book, leave a book" gathering place at your favorite recreation center. Share your favorite literature and stories with others.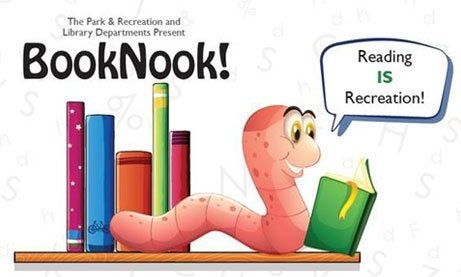 Ongoing Events
Aerobics
Mondays and Fridays
5 to 6:30 p.m.
$6 per month
Extreme Cuisine
Mondays
5 to 6:30 p.m.
Ages 6 to 17 years
Free
Movie Day
Wednesdays
5 to 6:30 p.m.
Ages 6 to 17 years
Free
Crazy Science
Fridays
5 to 6:30 p.m.
Ages 6 to 17 years
Weight Room
Cost: $10 per month
---
History of the Center
The center was built in 1944 and was rebuilt in 1994 to better serve the needs on the community. The redesign included additional restrooms, a large kitchen, and a remodeled patio area.
---
Directions and Bus Route
From Interstate 5 take the National Avenue exit and turn right. Turn left on 29th Street. The center is approximately one block ahead.
From Interstate 15 take the Oceanview Boulevard exit and turn right on Oceanview. Turn left on 30th Street then right on Marcy Avenue. The center is on the right.
The center is accessible by bus via SDMTS Routes 3 and 11