Willie Henderson Sports Complex
Register or view available classes
Arts and Crafts
Why arts and crafts? Arts and crafts provide participants opportunities to relax, to feel a sense of accomplishment, to discover pride, to improve fine-motor skills, to develop a meaningful life-long hobby, to maintain an alert mind.
Instructor: Rec Staff
Day: Tuesday
Time: 3:30 to 5:00 p.m.
Ages: 6 to 17 years old
Cost: Free
ActiveNet Fall 55497
ActiveNet Winter 56026
Cooking Class
Our weekly curriculum will immerse young chefs in a world of culinary creativity and discovery. In addition to developing cooking skills, our weekly classes incorporate elements necessary for a beginning young chef such as Kitchen safety. Proper food handling.
Instructor: Rec Staff
Day: Wednesday
Time: 3:30 to 5:00 p.m.
Ages: 6 to 17 years old
Cost: Free
ActiveNet Fall 55502
ActiveNet Winter 56027
Contests and Tournaments
A variety of tournaments and contests such as Connect Four, Mancala, Hula-Hoop, basketball and more. Winners will receive a prize. Test your skills and develop new ones.
Instructor: Rec Staff
Day: Thursday
Time: 3:30 to 500 p.m.
Ages: 12 to 17 years old
Cost: Free
ActiveNet Fall 55503
ActiveNet Winter 56031
Video Game Madness
Come play the PS4 with the newest titles. Other systems also available. Have a &lquo;Next-Generation&rquo; game experience.
Instructor: Rec Staff
Day: Friday
Time: 3:30 to 5:00 p.m.
Ages: 12 to 17 years old
Cost: Free
ActiveNet Fall 55504
ActiveNet Winter 56032
This league is for all skill levels. Teams will play other Recreation Centers in the area and have a chance to qualify for the City-Wide tournament.
Season: December 2018 through March 2019
Ages: 8 to 16 Cost $13.00 + $2 transaction fee
Divisions:
ActiveNet 56030 10-Under
ActiveNet 56028 12-Under
ActiveNet 56358 14-Under
ActiveNet 56029 16-Under
*Age cut-off March 2, 2019
*Registrations begin December, 17, 2018
Fun for the whole family!!
Pictures with Santa, Arts and Crafts
Cupcakes, Raffles, Prizes!!
Day: Wednesday December, 5, 2018
Time: 6:00 to 7:30 p.m.
Cost: Free
---
Register Online!
Visit SDRecConnect (link) to conveniently browse a variety of activities offered by the City of San Diego Park and Recreation Department and Recreation councils. It's as easy as One, Two, and Three.
Sign up for an account, find a class or activity, and register!
If you are registering a child for an activity, please do not use the child's information when completing a New Account. Adding family members after successfully creating an account can be completed later.
Please note: An email which includes a confirmation message will be sent after you sign up a new primary account. It is possible the email may go to your junk or spam folder.
The email will include a special first-time activation link. You will not be able to use your new account until you've used this special link!
If you need assistance, please see the Frequently Asked Questions link at the bottom of the SDRecConnect website.
---
BookNook
The BookNook program is a "take a book, leave a book" gathering place at your favorite recreation center. Share your favorite literature and stories with others.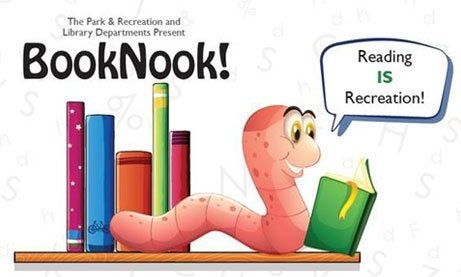 ---
History of the Center
The area now known as Willie Henderson Sports Complex was once called the Southeast Athletic Field. Willie Henderson lived in the area and was responsible for building ballfields for youth. In 1986 the site was named after him for his commitment to youth sports.
---
Directions and Bus Route
From Interstate 805 take the 43rd Street exit. Turn right, proceed to Boston Avenue and turn right. Proceed to 45th Street and turn left. 45th Street becomes a one-way street where Willie Henderson Sports Complex is located (on the right).
The Sports Complex is accessible by bus via SDMTS Routes 11 and 955.