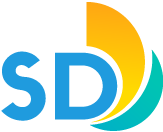 Planning Commission
Meetings are held at 9 a.m. in the City Council Chambers on the 12th floor of the City Administration Building, 202 C St., in downtown San Diego.
All material must be submitted to the Planning Commission Secretary no later than Tuesday the week before the hearing (or 10 calendar days prior to the hearing).
All submittals must include eighteen (18) copies of the material.
Material submitted via email or fax should be limited to five (5) pages in length.
Project Submittal
Mailing or Delivery Address:
City of San Diego Planning Commission
1222 First Ave, fifth floor
San Diego, CA 92101
Recording Secretary
Phone: 619-321-3208
Fax: 619-321-3200
Email :
[email protected]