Books Unbanned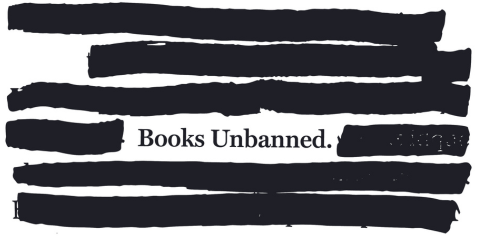 Can you believe that some of America's youth are denied the right to read? Yeah, we couldn't either! So, guess what we are going to do about it? We believe in your right to read what you want, discover yourself and form your own opinions.
Now, teens and young adults ages 12 to 26 living anywhere in the U.S. can access San Diego Public Library's online collection of banned or restricted eBooks and eAudiobooks for FREE.
Read What You Want
Are YOU with the BANNED? Book bans are a form of censorship that has no place in our community or our country. This is why SDPL, Library Foundation SD and our partners are joining a nationwide effort to give youth across America online access to banned and restricted books.
Explore the Books Unbanned Collection
---
Discover Yourself
Libraries are a place where everyone belongs. Many banned or challenged books are by or about Black, Indigenous, People of Color (BIPOC), or LGBTQIA+ people and explore their experiences, stories, histories, and movements. Reading these books can help you understand yourself and connect to others.
---
Form Your Own Opinions
Across the country, teens and young adults are facing extraordinary attempts at book bans, censorship, and political challenges in their local schools and public libraries. Enter Books Unbanned. Started by the Brooklyn Public Library, this initiative is a response to the increasingly coordinated and concerning effort to remove access to books for teens and young adults covering a wide range of topics from library shelves. Learn more and join the fight!
---
Get a Books Unbanned Card
One of the best ways to fight censorship is to read banned books. Fill out the form to access SDPL's online collection of banned or restricted eBooks and eAudiobooks for FREE, no matter where you live in the U.S. You can check out up to 3 books at a time and put up to 3 books on hold. No late fees or renewals! You can return a book anytime or it will automatically expire at the end of your lending period. And the best part? Your SDPL Books Unbanned card will NEVER expire.
---
Frequently Asked Questions
---
Learn More