Ron McElliott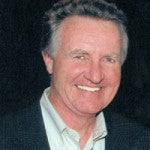 Ron McElliott, 56 years old, collapses at the end of a 10k race and dies. He leaves behind a high school sweetheart-his wife of 36 years, Karen - daughters Kimberly and Jennifer son in laws Tim and Sean and four grandchildren, Corinne, Katie, Tanner and Skylar. In a single moment, their lives are changed forever.
Ron McElliott was a dedicated family man and a leader in the community. He and his wife shared a wonderful life. Together, they dedicated their time, energy and talents to projects that changed the face of San Diego.
A leader in the construction and development industry for 27 years, Ron was most proud of developing the Chula Vista Marina and RV Resort. A recreational niche for South Bay residents and visitors alike, the resort celebrates Chula Vista's vibrant spirit and the natural beauty of its picturesque waterfront.
Ron also loved sports. There wasn't a team in San Diego that he didn't support. Inspired by his love of sports and dedication to the community, Ron proudly served on the Holiday Bowl Board of Directors. Ron didn't just love to watch sports, he also loved to participate in them an avid snow and water skier, Ron also excelled in soccer and tennis.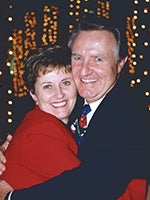 On October 17, 1999, Ron participated in Chula Vista's Arturo Barrios Invitational, a 10K race he had founded 10 years prior. At the finish line, Ron collapsed from sudden cardiac arrest. Two respiratory clinicians, who also were running the race, immediately initiated CPR. The ambulance assigned to the race with an AED had moments earlier been called to a non-emergency event.
Ron was transported Scripps Memorial Hospital in Chula Vista where he was pronounced dead. Ron was 56 years old.
Sadly the tragedy suffered by the McElliott's is not unlike those of other American families. Every year cardiac arrest steals the lives of some 465,00 loved ones. It's this country's leading cause of death.
Automated External Defibrillators can restore a normal heart rhythm in individuals suffering from sudden cardiac arrest. When a person suffers from sudden cardiac arrest, each minute that passes without defibrillation causes their chance of survival to decrease by 10 percent. If an AED had been available at the Arturo Barrios Invitational, Ron would have had a chance and could be alive today, ready to run another 10K.