Practice Fair Housing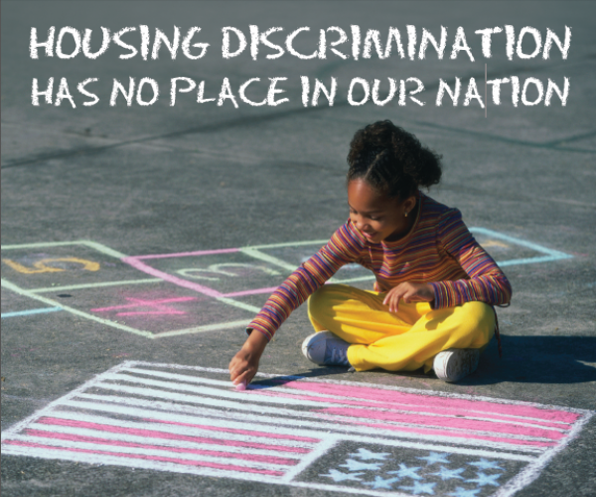 The City of San Diego is committed to furthering fair housing efforts by promoting fair and equal housing opportunities for its residents. It is committed to highlighting the Fair Housing Law, Title VIII of the Civil Rights Act of 1968 and the California Fair Employment and Housing Act (FEHA) by continuing to address discrimination in our community and to support programs that will educate the public about the right to equal housing opportunities.

It is the City's policy to provide services without regard to race, color, ancestry, religion, national origin, age, gender, marital status, familial status, source of income, sexual orientation or disability. This commitment extends to all grant-funded housing programs provided by the City.
Fair housing can be defined as a condition in which individuals of similar income levels in the same housing market have a like range of housing choice available to them regardless of race, color, ancestry, religion, national origin, age, gender, marital status, familial status, source of income, sexual orientation or disability.
Read about the latest issues in Fair Housing in the City of San Diego and learn about available resources in the

Practice Fair Housing newsletter (left).
View the 2018 Public Service Announcement featuring Mayor Kevin L. Faulconer.
---
What is Housing Discrimination?
Housing discrimination is unjust or prejudicial treatment of individuals, in the area of housing and real estate, based on the individual's protected class.
What Guarantees My Right to Fair Housing?
The right to fair housing is assured by a variety of federal and state laws, primarily the Federal Fair Housing Act of 1968, the Fair Housing Amendments Act of 1988 and the California Fair Employment and Housing Act, which make it unlawful to discriminate in renting, selling, financing, and insuring housing.
What Should I Do If I Have a Complaint?
If you believe you have been denied housing or the opportunity to apply for housing in the City because of a protected characteristic, contact the City's Fair Housing Hotline at 1-844-449-3500.
Analysis of Fair Housing Impediments
The promotion and exercise of fair housing requires freedom from the impediments of discriminatory rental, sales, lending and insurance practices, exclusionary zoning and land use practices, and other forms of barriers to housing choice. These barriers to fair housing have been identified in the most recent San Diego Regional Analysis of Impediments to Fair Housing Choice (2015–2020).
To facilitate freedom from identified impediments and to eliminate those barriers, the City will strive to:
Remedy discrimination in housing through education, training, and outreach;
Promote fair housing rights and fair housing choice;
Develop and manage housing choices which are safe, affordable, sustainable, and accessible; and
Improve access to services for persons with limited English proficiency.
Review the Analyses of Fair Housing Impediments prepared by the San Diego region:
To further reflect its commitment to fair housing, the City has engaged the services of a Fair Housing Service Provider to provide community outreach and legal services:
Legal Aid Society of San Diego Inc.
1764 San Diego Ave., Suite 200
San Diego, CA 92110-1987
877-534-2524 | General Inquiries
844-449-3500 | Fair Housing Hotline
Other Resources
U.S. Department of Housing and Urban Development | Fair Housing and Equal Opportunity
600 Harrison St., Third floor
San Francisco, CA 94107-1300
800-347-3739
California State Department of Fair Employment and Housing
611 W. Sixth St., Room 150
Los Angeles, CA 90017-3101
800-233-3212
San Diego Regional Alliance for Fair Housing
Email: [email protected]

SDMC Section 131.0466 on Reasonable Accommodations in Development
The Federal Fair Housing Act and the California Fair Employment and Housing Act require that jurisdictions make reasonable accommodations to afford disabled persons the equal opportunity to use and enjoy a dwelling. In consideration of the special need and the potential benefit that can be accomplished with a requested modification, deviations may be approved.
To get in touch with the City directly about Fair Housing matters, please contact:
City of San Diego
Economic Development Department
1200 Third Ave,, Suite 1400, MS 56D
San Diego, CA 92101
Phone: 619-236-6700
Fax: 619-533-3219
Email: [email protected]
Public Service Announcements
Fair Housing Information: Brochures & Frequently Asked Questions
Practice Fair Housing Newsletters