Inspections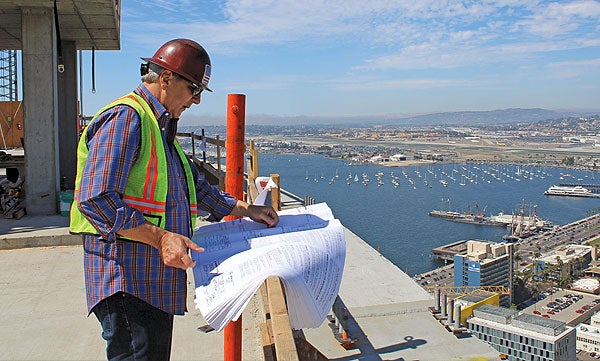 After obtaining a permit and beginning construction work, inspections are required before any work can be covered or concealed. Construction is not approved until it has been inspected and accepted by our inspection staff.  It is the responsibility of the contractor or the owner to schedule all required inspections. Learn more about the

inspection process and the types of inspections.
Scheduling Inspections
Regular field inspections are performed weekdays from 8:30 a.m. to 3:30 p.m. After-hour, holiday or weekend inspections outside of these hours may be available at an additional cost (see section below for more info).
A high volume of inspection requests may result in some inspections not being completed on the day requested. If you need to confirm the time frame of an inspection, leave a message for the inspector the night before the scheduled inspection date or prior to 7:45 a.m. on the day of the inspection. Clearly give your address, approval number and a call back phone number, and the inspector will call you back the morning of the inspection with a time frame. 
After-Hour, Holiday or Weekend Inspections
Enhanced inspections may be requested and will be scheduled based upon the availability of inspectors.
Request an Enhanced Inspection
Cancelling Inspections
You can cancel inspections online or through the automated phone line. However, canceling inspections on the day that they are scheduled can only be done by contacting Inspection Services during regular business hours (7 a.m. to 4 p.m.) at 858-492-5070.
Contact an Inspector
Inspectors are available by phone on normal business days from 7:15 a.m. to 7:45 a.m. Messages left afterwards may not be returned until the following business day. To contact a specific inspector, use the staff directory.  Field inspectors are available to meet with in person between 7:45 a.m. and 8:15 a.m. or by appointment.
Preparing for Inspection
The following is required at the time of inspection:
Approved plans and documents
Inspection record card
An adult 18 years of age or older must be present to allow access to the inspection site
All household pets shall be secured away from the construction site
All construction that requires a permit shall be inspected before it is covered or concealed
Ladders and scaffolds shall comply with Occupational Safety and Health Administration (OSHA) standards
Areas to be inspected shall have adequate lighting
A safe path of travel shall be provided throughout the inspection site. Crawl spaces must be dry, free of obstruction (i.e., insects, rodents, etc.) and deemed safe by the inspector.
All electrical panels and junction boxes to be inspected shall be open and accessible for inspection. Inspectors will not open boxes or take apart electrical equipment.
Other Inspection Information
Certificate of Occupancy is issued for commercial structures after the inspections are completed. Please read Information Bulletin 585 for more information.
Grading and Right of Way Inspections are conducted by the Public Works Department. Contact 858-627-3200 for further information and to schedule inspections.
Landscape Inspections take place after all landscape and irrigation work are complete. To schedule or cancel landscape inspections, contact the landscape inspector at 619-980-7208 and be ready to provide a project number. Customers must provide two business days advance notice to process their request.
Special Inspections are inspections conducted by third parties. They are in addition to City inspections and are not a substitute.
Tank Application Inspections (TA) must be completed and finalized by the Fire Prevention Bureau prior to obtaining a final inspection from Development Services for applicants that required a Tank Application (TA) permit from Technical Services. Call 619-533-4400 for more information.