Residential Rooftop-Mounted Solar Photovoltaic (PV) Permit
A Residential Rooftop-Mounted Solar PV Permit is required to install a residential rooftop-mounted solar PV system or solar photovoltaic shingles. PV systems for single-family, duplex or townhouse roof installations designed per the template in Information Bulletin (IB) 301 will be self-issued with no plan review with the limits/allowances below.
Not more than 38.4 kW AC maximum output.
Fire Plan Review not required (see IB-301, Section F)
Structural review not required (see IB-301, Section II, C, 1).
No work necessitating a Combination Building Permit such as structural modifications to the roof structure, adding a new structure, etc.

Scope can include the following scope of work, in addition to PV installation:

A panel upgrade of up to 320 amps.
An energy storage system up to 38.4 kWh with each unit no greater than 20 kWh.
An Inverter-integrated electric vehicle charger.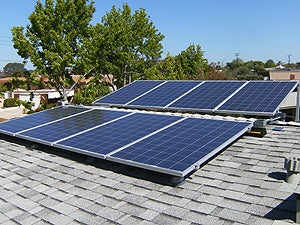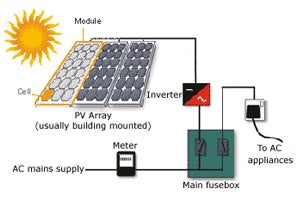 ---